Start Date: Ongoing
Studio: Chiswick, Notting Hill Gate, Notting Hill
Salary: Freelance
Apply now: Please send your CV to recruitment@ten.co.uk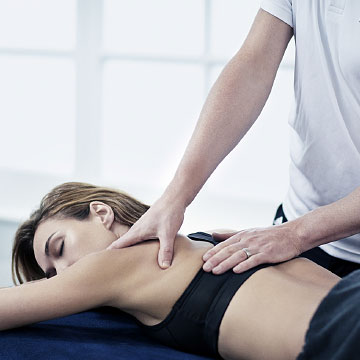 We are looking for experienced Sports Massage Therapists to join our multidisciplinary team on a freelance basis. You will work alongside a very large team of experienced Sports Massage Therapists with ongoing development and a positive working environment at the forefront.
Ten Health & Fitness are one of London's leading clinics, offering a unique and integrated mix of Dynamic Reformer Pilates, Physiotherapy, Massage therapy, and Clinical Exercise prescription.
We are renowned for the quality and expertise of our teams and the end-to-end health and fitness service and facilities that we provide for our clients. Our 10 London clinics are large, light and welcoming.
What you'll do:
The successful candidate will be passionate about massage therapy, hold a level 4 or 5 qualification in Sports Massage, and wishes to build a long-term career as a Massage Therapist.
Day-to-day responsibilities will include planning and implementing expert massage therapy to improve conditions and/or reduce pain, developing appropriate care plans, offering specialist advice and promoting the client's future health and wellbeing.
What you'll bring:
Minimum of level 4 or level 5 qualification in Sports Massage
SMA, CNHC, ISRM, FHT registration, or registration with another professional body
Additional massage qualifications such as Prenatal, Assisted stretch (MET/PNF, Fascia stretch and dry needling) are a bonus
Experience in treating private patients in a clinical setting
Advanced skills with treatment planning and communication with colleagues and clients needed
What could Ten Health & Fitness offer you?
Competitive rates in a non-rent situation – if you aren't booked, you aren't out of money.
A 3-month introductory rate of 50% to help you while you build your clientele
In-house CPDs and cross-collaboration with other departments (physios, clinical team)
Massage Community: learning from fellow industry colleagues
Company social events
Free Pilates classes and discounted retail & massage sessions
Circle of Care environment: working as part of a healthcare team in clinics