Start Date: Ongoing
Job Closing Date: NA
Studio: At any of Ten's Studios across London
Salary: A range of roles and contracts available including employed, part time, and freelance.
Apply now: Please send your CV and a short covering letter to recruitment@ten.co.uk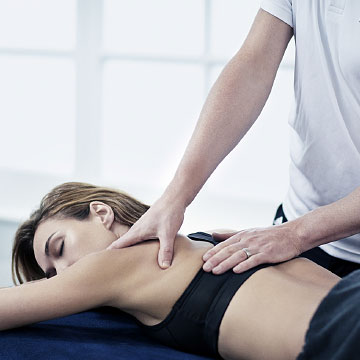 Flexible Working hours, often includes weekends.
Join our multidisciplinary team at our busy clinics in London and providing expert soft tissue treatments to clients. Working as part of a successful team to quickly build up a case load. We ask our therapists to plan and implement therapy to improve conditions and/or reduce pain and develop appropriate care plans as well as offer specialist advice and education on how to avoid injury and promote the client's future health and well being.
---
To be considered for a position you will need the following:
Qualifications:
Minimum of level 4 qualification in Sports Massage
SMA, ISRM or registered with another professional body
Experience:
Minimum 2 years' experience in treating private patients
Additional massage qualifications are a bonus
Experience in a multidisciplinary environment
---
Our therapists are a team of expert, celebratory and people driven people who are self-motivated and passionate about what they do.
If you are interested in talking to us further, please email your CV and cover letter to recruitment@ten.co.uk