Studio: City Studio
Salary: Details provided during the initial phone consultation.
Apply now: Please send your CV and a short covering letter to recruitment@ten.co.uk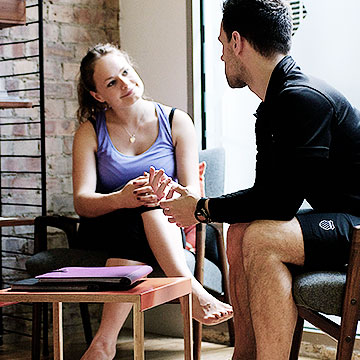 An exciting opportunity within the Boutique Fitness and Wellness sector for an Operations Director.
Key responsibilities:
Strategic
Contribute to and understand the Company Strategy. Review regularly.
Articulate the annual Operational plan to the Leadership team.
Look for ways to streamline & simplify the operational approach through the latest technology and team structures.
Protect our product offering, business positioning and ensure an exceptional client experience.
Amplify Ten's products, services and approach to the teams and consumers alike.
Provide ways to improve overall performance, market standing, and value in Ten.
Financial
Embed and manage an operational approach which delivers the P&L
Develop the studio budgets and assume responsibility (in conjunction with the Finance Director) for ongoing forecasting throughout the financial year.
Support the central team on 3rd party contract negotiations and ongoing management.
Proactively seek opportunities for operational efficiency, to identify and provide the best suppliers to Ten, and drive out waste.
Analysis & Reporting
Report on what is happening in our market that's relevant or threatening to Ten
Analyse the financial & NPS reporting to ensure we are being smart in our approach to schedule management, staff deployment and customer service.
Report on product, people, customer and compliance delivery.
Create and present performance reports to feed into cross department strategies and planning.
Staff
Develop a team culture of willingness, togetherness, and collaboration.
Develop studio teams to become commercial managers (in a people driven way), making astute business decisions aligned with both short-term targets and long-term strategy.
Set targets for FOH teams and track and measure these.
Recruitment and onboarding of a happy, engaged, FOH & training team who best represent Ten's value & purpose.
Lead on the development journeys, be it through PDP discussions, 1:1 mentoring, team development sessions, or investing in outsourced skill-development.
Customer
Provide a plan for improved client engagement, conversion, retention, and ways to celebrate their success.
Maximise customer upsell and cross service sales, and measure performance.
Ensure all teams have a precise understanding of our customer(s), their expectations, and actively develop feedback platforms to help improve our service offerings and feedback insights to Marketing
Support teams in dealing with customer complaints; quickly, commercially, and fairly.
Operations
An integrated approach that results in:
A comprehensive roadmap of site improvement to operations, cross service delivery and customer service activity and confirm how these will be delivered on-going.
Support the Property Director by delivering the roadmap for bringing new sites into the business operations.
Development of and delivery on a Ten's Corporate Sales plan.
Mitigate risk to Ten's reputation by having a comprehensive compliance and H&S plan against which Ten is always compliant and teams are upskilled as necessary and that there is ongoing CPD.
---
Key skills & experience:
Ten is looking For applicants who can demonstrate that they have successfully:
Set and delivered operational planning across a range of products and business functions.
Managed cross functional teams and multisite operations in fitness or comparable industry.
Designed and delivered effective project management across a multi-site business.
Been agile and reacted to change successfully.
Work across different products and projects simultaneously.
Utilised management/digital tools such as Asana to manage people.
Managed people – Influenced and impacted on a positive people culture.
What we offer
In addition to a competitive salary package, we offer free classes and discounted physio and massage, incremental holidays, contributory pension, cycle to work and CPD opportunities.
---
Please send your CV to recruitment@ten.co.uk