Location: Vauxhall / Nine Elms
Hours: 40 hours per week
Shifts: 6.30-14.30 or 12.45-20.45
Apply now: Please send your CV to recruitment@ten.co.uk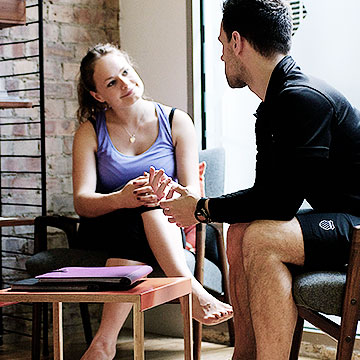 We are looking for a Studio Manager to join our team during the opening of our new studio.
Ten Health & Fitness are one of the key operators within Boutique Fitness and Wellness sectors, offering a unique and integrated mix of Dynamic Reformer Pilates and Fitness Classes, Physiotherapy, Massage therapy, Clinical Exercise prescription and Retail across 10 London sites and online. We're 6-time winners of the Tatler Gym Awards.
---
About the role:
The Studio Manager is Ten's brand ambassador who drives the culture and the company values in the studio. Through their interpersonal and leadership skills, the successful candidate will deliver premium customer service experiences, as well as motivate and develop their team to do the same.
This person is pro-active and uses their initiative to drive the business forward in terms of coming up with new strategies of engaging and retaining existing clients and building relationships with corporate businesses in the Vauxhall area.
---
What you'll do:
Drive revenue by creating business opportunities, corporate relationships and hitting income targets.
Deliver on KPI´s like retail sales, block sales and brand standards.
Provide fast, courteous and efficient responses to all customers enquiries.
Design and promote activities to meet customer demand (i.e. outreach, network and organise events).
Recruit, train and supervise staff.
Oversee the smooth running of the studio (i.e. rota management, payroll, end of month reporting, monitoring class numbers, overseeing the class timetable).
Cash handling and banking.
All general administration duties such as stock control, equipment inventory, maintaining checklists, checking course booking forms etc.
Ensure all health and safety duties are carried out in accordance with the procedures in place at the studio.
Responsible for studio standards and reporting on maintenance.
---
What you'll bring:
2 years' experience in managing a team
2 years' experience of Corporate Sales
Experience in networking and organising events
Love interaction with clients and building relationships
Engage team to follow/reach business goals
Demonstrate strong communication and excellent customer service skills
Interest in Wellness, Pilates and our #MoveBetter philosophy
---
What could Ten Health & Fitness offer you?
£27,000+ (depending on experience)
Extra annual leave for each year of service
Free Pilates classes and discounted Physio & Massage sessions