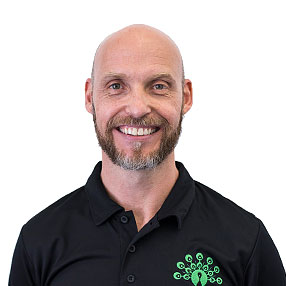 Qualifications:
Dance Teaching/Performing Arts Diploma
Group Exercise Instructor OCR
Mat Pilates Level 3 VTCT
Tutor & Assessor (Future Fit Training) VTCT (QCF)
Exercise to Music OCR
Step (Future Fit Training)
Body Conditioning (Future Fit Training)
TenAcademy
Classes:
Favourite exercise:
Total Body Conditioning. Full body / multi-planar approach /functional movement.
Bio:
Originally from Bulawayo, Zimbabwe, Adrian trained as a Group Exercise Instructor in 1997 and was chosen to represent Zimbabwe in Amsterdam at the 1999 World Cup Aerobics Sport competition, where he won a gold medal in the Mixed pairs event.
Adrian decided to pursue his passion in dance and fitness by moving to the U.K in 2001. He went on to complete a Three year Dance Teacher/Performing Arts Diploma at The Centre Performing Arts in London.
Whilst studying Dance he worked in the fitness industry, and has continued to this day. He teaches a range of group exercise classes including Body conditioning, Body pump, and Core.
He qualified as a Mat Pilates teacher (VTCT Level 3) in 2015 and now runs corporate, small group, and 1:1 Mat and Reformer Pilates sessions.
He is also a tutor and assessor for Future Fit Training delivering Group Exercise courses and marking Antenatal exercise prescription portfolios.
Dynamic Reformer has been a real 'game changer' for Adrian and he has been blown away by the versatility and effectiveness of the practice. With such powerful movements and using the 'time under tension' method the participant is able to reap the rewards of Dynamic Reformer both physically and mentally.
Adrian has always had a passion for dance, music and movement and believes it is important to keep the body strong and mobile. His aim is to get you moving better and feeling great both inside and out.