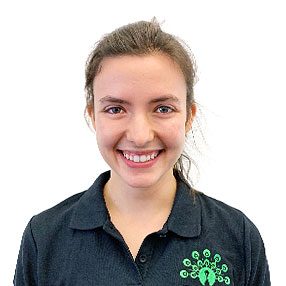 "The mind, when housed within a healthful body, possesses a glorious sense of power." - Joseph Pilates
Qualifications:
600 hour Power Pilates Comprehensive Certification
Dance
Bachelor of Science in Finance
Favourite exercise:
Swan, the Abdominal Series, and anything that targets pelvic instability.
Bio:
A lifelong dancer from the United States, Eliane started taking Pilates mat classes at 11 years old.  After having a hip reconstruction as a teenager, she began taking her Pilates practice seriously and was able to rehabilitate from surgery through Pilates and physical therapy.
After finishing her Pilates apprenticeship and obtaining her bachelor's degree in finance, Eliane moved from New Orleans, Louisiana to New York City to teach Pilates on the Upper East Side. Ellie received her Pilates certification through Power Pilates through their 600-hour Comprehensive Program, and often takes workshops to continue her education.
She is passionate about the healing powers of Pilates, as it has helped her tremendously in both her dancing and everyday life. She has worked with clients from ages 10 to 94, with injuries ranging from frozen shoulder to pre/post natal, to double hip replacements, and has worked with athletes of all kinds.
She is known for her detailed eye and encouraging personality, pushing people to the best of their abilities despite their physical limitations.