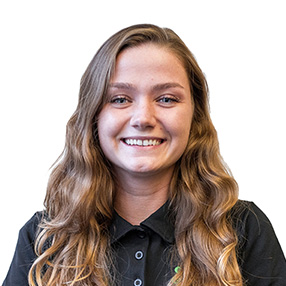 "The purpose of life is to live a life of purpose"
Qualifications:
Bsc Sport and Exercise for Health
Parkinson's UK

Ten Academy: Dynamic Reformer Pilates
Prenatal/ Postnatal
Classes:
Favourite exercise:
Skaters & Ice breakers
Bio:
Ellie's sport and fitness journey started young, with ballet, tap and contemporary dance training. Her belief that exercise is medicine and her passion to help people made choosing a career easy. She now holds a bachelor or science degree in sport and exercise for health from the University of Kent.
Ellie has many years of experience working in rehabilitation, specialising on clients with Parkinson's, Stroke and Cardiovascular disease.
Every spare minute away from her rehabilitation classes was spent in the gym, where Ellie discovered to find a strong link between mind and body and its positive impact on physical strength and stamina, and mental wellbeing. As a result, she was inspired to organise sporting events and provide personal training sessions for her peers at university, as a way to help battle them combat the effects of stress, and maintain mental balance and health.
With Ellie's experience working with many different populations, it comes naturally to her to adapt to any individual in any situation.
Naturally upbeat, positive and motivated, Ellie's goal is to inspire everyone she comes into contact with to live a more active daily lifestyle – for her, there is nothing more important than health.