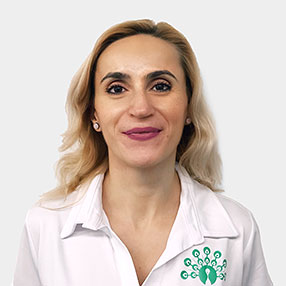 Qualifications:
MRes Sports and Exercise Medicine
BSc Hons Sports Therapy
YMCA Advanced Personal Trainer
Sports Massage – Level 5
Spinal and Peripheral Manipulation
Sports Taping and Strapping
APPI Matwork Pilates Level 3
Favourite things to treat:
Sports injuries and spinal manipulations
Bio:
Georgiana's passion for health and fitness began when she was 16 years old and suffering from scoliosis. After her massage therapist was able to help her recover and gain strength, she became passionate about sports massage and fitness. This motivated her to become a Sports Therapist, and she has been helping people to improve their health, well-being, posture, energy levels, and confidence for over 9 years.
Having achieved a First Class Honours degree in Sports Therapy and Rehabilitation, Georgiana is now studying towards a Masters in Sports and Exercise Medicine. She has a wealth of experience in supporting a variety of clients affected by and recovering from injuries and movement disorders, including injured runners, athletes and weightlifters. She has worked with people from all walks of life, from office workers suffering from common conditions, such as back pain, to dancers or gym goers who want to remain healthy and fit.
During her sessions, Georgiana utilises a number of different techniques including sports massage therapy and myofascial release, as well as muscle energy techniques and manual therapy in order to provide the most effective treatment.
Georgiana loves helping people to become healthier, making them smile and inspiring them to embrace a healthy lifestyle. In her spare time she loves exercising, hiking and dancing.