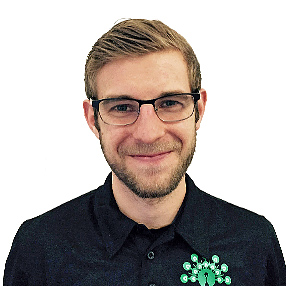 "It's not Core Stability - its Core Mobility!"
Qualifications:
– Ten Health and Fitness Academy – Dynamic Reformer Course
– City & Guilds QCF Level 3 in Preparing to Teach in the Life Long Learning Sector (PTTLS)
– City & Guilds NVQ Level 3 in development of Fitness, Teaching & Coaching.
– City & Guilds NVQ Level 3 in Personal Training
– Drummond Education YMCA Personal Training Diploma
– Drummond Education YMCA Level 3 Training Clients with Controlled Conditions
– Drummond Education ActiveIQ Level 4 Exercise Specialist in the Management of Lower Back Pain
– C.H.E.K Scientific Core Conditioning
– C.H.E.K Different But The Same- Female Specific Training
– C.H.E.K Scientific Golf Conditioning
– FASTER Health and Fitness – Training Expert
– FASTER Course Director
– FASTER Specialist in Functional Performance
– FASTER Specialist in Functional Therapy
– FASTER Advanced Functional Trainer
– FASTER Specialist in Football Performance
– FASTER Specialist in Golf Performance
– FASTER Training in Tension- Suspension Training
– FASTER Obsessed about Speed Performance
– FASTER Obsessed about Energy Systems
– KINESIO TAPE UK– Level 2 Taping instructor
– IAM Tools – Tool Assisted Massage Advanced Course
– VTCT Diploma in Trigger Point Massage
– The Altitude Centre Day 1 Foundation in altitude training
Classes:
Favourite area to treat:
Complex Lower Limb Rehabilitation.
Joe's journey in the health and fitness industry started at his local Nuffield Club in Hertfordshire, and has since taken him all over Europe.
One of the most impressively qualifed Trainers in the UK, Joe has extensive knowledge, experience and understanding of specialist sports and functional training, corrective exercise and rehabilitation.
Combining a highly scientific and research driven approach to movement training with the 7 key principles of Pilates, Joe's unique skillset and methodology has benefitted many professional athletes including World Champion boxers, top 20 ranked european golfers and even a chart topping band, helping them prepare them for a World Tour.
With a passion for further education, you'll often find Joe reading new research papers, ensuring he is using the most up-to-date and proven techniques (the thick black glasses are a give away to his secret nerdiness).
Joe also works very closely with Teenage Cancer Charities, providing rehabilitation to young people after their intensive treatment- something he likes to call "getting them back to what they love doing".
A well-known highly regarded fitness educator as well as a Trainer, Joe is well known in the fitness education world, working with FASTER, Fitness First, Escape and FitPro amongst others to deliver ongoing development to fitness professionals and therapists across the UK. He was instrumental in helping create TenEducation, the industry-accredited external teaching arm of Ten's business.