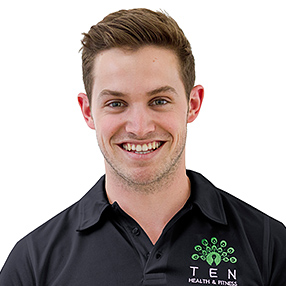 "Learning to move and control your body fully is one of the hardest and most rewarding physical challenges in life"
Qualifications:
TenAcademy
APPI Mat Work
Bachelor of Physiotherapy (University of Queensland)
Classes:
Favourite Exercise:
Advanced Tree or Pike with Arabesque
Bio:
With a degree in Physiotherapy from the University of Queensland and a breadth of clinical experience in both Australia and the UK, Liam brings and in-depth understanding of anatomy and pathology to his classes.
With a background in dance and mat work Pilates, he places great emphasis on control and technique, whilst still making sure his sessions challenge his clients' physical and fitness limits.
Liam chose to complete the TenAcademy in Dynamic Reformer Pilates to help teach his clients how to better control their body, get them stronger and ultimately move better in daily life.
As a practicing Physiotherapist, Liam has extensive experience in exercise rehabilitation so for anyone looking for a rehabilitative or prehabilitative pilates experience, his classes are not to be missed. Classes can often have a yoga or dance element infused to broaden the client experience.
Bringing an upbeat and infectious energy (impressively even in his 7am session– Liam's definitely a morning person), you won't leave his class without a smile, some aching muscles and a few beads of sweat.