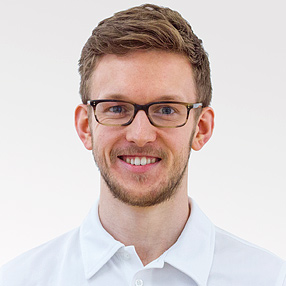 Qualifications:
BSc in Physiotherapy
MSc in Sports and Exercise Medicine
MSCP
HCPC
Favourite things to treat:
Sports Injuries
Shoulders
Spine
Feet
Bio:
Nick graduated from University of East Anglia in 2013 with a First Class BSc (Hons) in Physiotherapy. He spent the next two years working in a busy private physiotherapy clinic in Norwich and was the team physio for a local rugby club.
His love of sport led to him relocating to London to commence an MSc in Sports and Exercise Medicine at Queen Mary University of London, which Nick graduated from in 2016. Through this he strengthened his knowledge of sports injury prevention and rehabilitation, and the role of Orthopaedic Surgeons and Sports Physicians in the management of musculoskeletal problems. This allows for him to integrate his work as a physiotherapist with that of other specialists more effectively, and therefore provide a more comprehensive approach to rehabilitation.
Nick's approach to physiotherapy focuses strongly on postural assessment, analysing the way in which the body moves and investigating connections between areas of dysfunction and/or pain throughout the body. Through this process he aims to identify the root cause of your injury and therefore provide quick and lasting improvement.
He uses a hands-on approach to treatment including deep tissue release, joint mobilisations and taping. Nick has also completed a postgraduate qualification in acupuncture and dry needling which he uses frequently to address pain and muscle tensions.
As Nick has specialised in sports Physiotherapy he has worked with a wide range of injuries and dysfunctions, but he has a particular interest in treating spinal, shoulder and foot issues. This includes cervicogenic headaches and correcting postural problems.
In his spare time, Nick has tried most sports on offer (picking up numerous injuries along the way). He currently plays field hockey at club level, is a keen skier and can be found out on the bike most weekends.