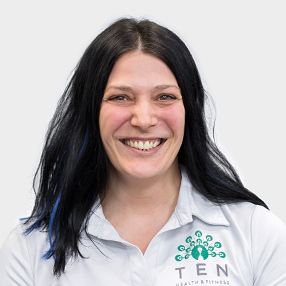 Qualifications:
Diploma Remedial and Sport Massage (Australia)
Neuromuscular Technique (NMT)
Muscle Energy Technique (MET)
Positional Release Technique (PRT)
Trigger Point Therapy
Myofascial Release including cupping (MFR)
Pregnancy Massage
Deep Tissue Massage
Joint Mobilisation
Lymphatic Drainage
Swedish Massage
Hot Stones Massage
Seated Massage
Favourite Thing to Treat:
Everything!
Bio:
A French national, Peggy graduated from the Endeavour College Of Natural Health in Melbourne, Australia.
Whilst in Australia she spent 2 years gaining clinical experience, working alongside Therapists from a range of complementary disciplines, including Physiotherapy, Naturopathy, Reiki and Massage Therapy.
She then moved to Canada, spending 2 years at a 4-star Spa resort in the heart of Quebec.
Relocating to London January 2016, Peggy works with clients from all walks of life: office workers, stay-at-home mums, seniors, recreational and elite athletes (sailors, Ironman athletes and marathon runners amongst them).
Passionate about the benefits of massage, Peggy's treatment may include gentle and deeper massage, trigger point therapy, myofascial release, muscle energy techniques, stretching and gentle joint mobilization. A combination of these treatments will often be used during a session, according to the client's needs.
Peggy's goal is to help you to be free from stress, tension and pain and to live your life with ease.  Although you may be receiving a remedial massage, she's still determined to make sure you leave the clinic feeling relaxed and rejuvenated.
In her free time Peggy likes to visit museums, read, swim and hike.