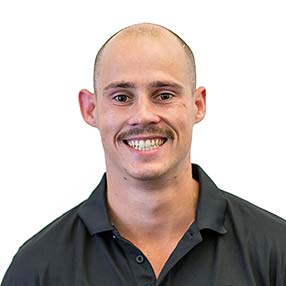 "If it doesn't challenge you it doesn't change you"
Qualifications:
Certificate 3 & 4 College of sports development
Reps level 3
Reps level 2
Classes:
Favourite Exercise:
Pull ups
Bio:
Growing up in Australia, sport and fitness has always been a huge part of my life. Ever since I could run or catch I have been obsessed with movement, and luckily the fitness industry has provided the ideal environment for me to combine my love of exercise with the personal satisfaction I get from helping people achieve their goals – in short, my dream job.
As a personal trainer I take great pride in my ability to deliver fun, engaging and challenging sessions.
I have particularly focused on strength and HiiT training – my two passions – and place great emphasis on the importance of correct form and fluid movement to achieve excellent results, whether that's for an athlete looking for an extra burst of speed or for an office worker or stay-at-home mum looking to lose weight and improve their day-to-day strength and fitness.
In my free time I simply enjoy all London has to offer as I plot my next adventure around Europe.