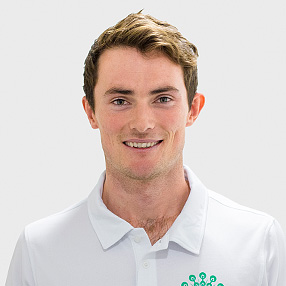 Qualifications:
HCPC
Bachelor of Physiotherapy (Honours) – The University of Queensland
Dry Needling/Acupuncture
Chartered Society of Physiotherapy
Australian Physiotherapy Association
Favourite things to treat:
Back pain, Running injuries, pre and post operative rehabilitation, shoulder pain, knee pain and biomechanical analysis
Bio:
Registered with the Health and Care Professions Council and Chartered Society of Physiotherapists.
Having competed at a high level in track and field, cricket, touch football and Australian Rules Football Physiotherapy was a natural career choice for Sam.
He graduated from the University of Queensland with first class honours, and started his career in the public sector where he gained valuable experience of pre and post surgery treatment protocols. He also worked with some of Australia's leading neurological physiotherapists, and routinely uses this skills acquired when screening for more serious conditions.
Sam then made the transition into private practice and was able to leverage his knowledge and skills working with some of Queensland's premier cricket and football clubs.
Since moving to the UK he has worked in a private hospital treating patients of all ages and from all backgrounds for a range of back, shoulder, hip and knee complaints. Here he was given the opportunity to gain close insight into the latest surgical techniques.
Sam moved to Ten eager to offer clients patients the benefits possible from hands on care and targeted therapeutic exercise. He prides himself on performing objective assessments and delivering clear and effective treatment plans to ensure the road to recovery is as swift as possible.
In his spare time, Sam is a keen cricketer, and the dream of playing overseas was one of the key factors that spurred him to come to the UK in the first place.