"Now, more than ever, there's a strong call-to-action to press forward and progress gender parity. There's a strong call to #PressforProgress motivating and uniting friends, colleagues and whole communities to think, act and be gender inclusive." – International Women's Day 2018
It's probably no surprise that 'feminism' was Merriam-Webster's word of the year last year. As the year that saw  revelations in Hollywood incite the #MeToo movement, the first ever Women's March, and a flurry of rallying feminist hashtags awhirl on social media (#thefutureisfemale), that probably comes as no surprise. But there's still plenty of work to do in the name of gender equality, which is probably why the campaign theme for International Women's Day this year is #PressforProgress, and why the campaign is calling for everyone to commit to a 'gender parity mindset'.
Founded in 2007 by Joanne Mathews, Ten has had gender parity since day one – so getting involved in this campaign is a no-brainer for us. We also always like to celebrate the achievements and expertise of our team at Ten – but to coincide with International Women's Day, we're answering their call to #pressforprogress by specifically celebrating some of the achievements of the female members of Team Ten you might not know about; achievements that challenge stereotypes, showcase female potential, and are actually just pretty downright inspirational – for any gender.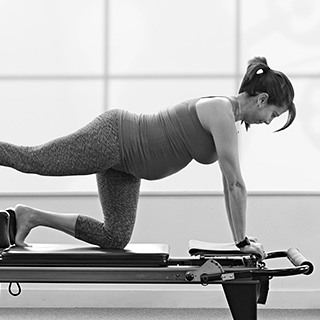 Eudelyn Gonzalez
Eudelyn is one of the most impressively qualified Pilates Instructors in London, and Ten's Circle of Care personified – alongside leading the Pilates team at our Fitzrovia studio she's also a qualified Physiotherapist and Sports Massage Therapist. Add mum to two young twin boys and her specialist expertise in women's health for a truly impressive resume.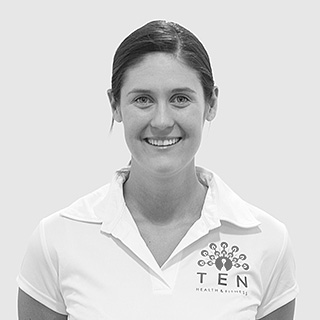 Kendall Wallace
Think the world of men's rugby isn't for women? Think again. When she's not treating patients as a Ten Physiotherapist Kendall Wallace can be found working as Head Physiotherapist for Blackheath Rugby Club, a National One Rugby Union squad.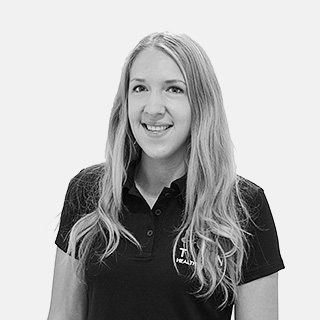 Leah Willoughby
Take note next time you're thinking about not completing that last set of oblique raises in a class with Leah – she's also holds a 1st Dan black belt in Tae Kwon Do.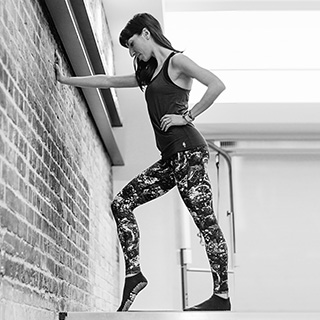 Maria Athanaseli
Although her focus might be on helping clients improve their movement through Pilates at Ten, you might not know that Fitzrovia's Maria Athanaseli is also a qualified nutritionist, with an MSc in Applied Nutrition and Dietetics.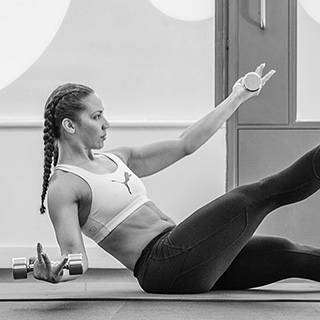 Jade Anderson
It was getting back into shape after the birth of her daughter that first inspired Jade to pursue a career in health and fitness. Now, with baby number two on the way and whilst still teaching full time at Ten, she's also added the an impressive NASM qualification in corrective exercise to her expertise repertoire.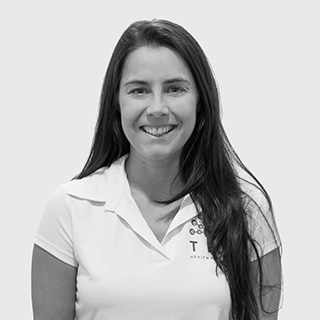 Kendall Scales
Before her time at Ten Physio Kendall could be found whipping some of the top hockey players in Australia into shape as Head Physio and trainer, working with some of the Olympic Kookaburra players.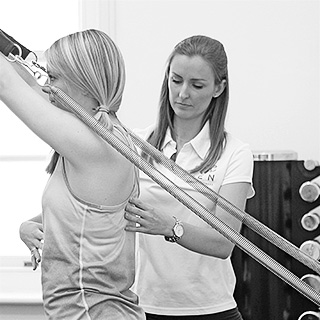 Elle Rich
Since starting with us as a Physiotherapist two years ago there's been no stopping Elle's ascent at Ten – in those two years she's spearheaded the launch of our Physio-Led Pilates classes, and you'll now also find her keeping things running smoothly in her new role as our City Studio Manager (in between treating patients too!).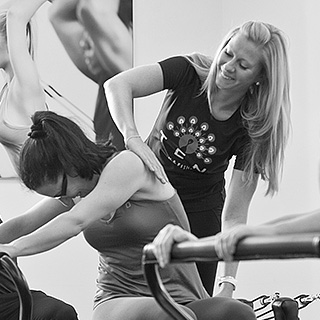 Erica Foulds
As well as teaching classes and helping personal training clients reach their goals, Ten Master Trainer Erica also has several other arrows in her Ten bow as one of the lead trainers on our professional training arm TenEducation. She's also the brains behind the first Reformer based stretch class in London TenStretch, and last year she added a Massage qualification to her health and fitness CV too.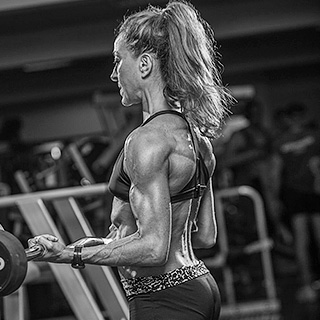 Caroll Kerner
It's hard to pick just one achievement of St. James's and Mayfair trainer Caroll Kerner to talk about. She's completed not one but 14 marathons (as well as a 100K which she finished in just over 10 hours), competed in the legendary Tour de France ascent Alpes d'Huez (which she completed in just over an hour on a steel bike), trained as a Krav Maga instructor in Israel, and currently spends her time outside of Ten winning prizes as a professional bodybuilder.
Of course that's just some of the impressive stuff we know about – but all members of Team Ten are, in our mind, truly remarkable. They're hired for exactly that reason – because they're the best in London, not because their gender might better fit the stereotype of Pilates Instructor or Strength and Conditioning Coach. Let's hope it doesn't take the 200 years predicted by the World Economic Forum's 2017 Global Gender Gap Report for such attitudes to become the norm.