(Chiswick Studio only)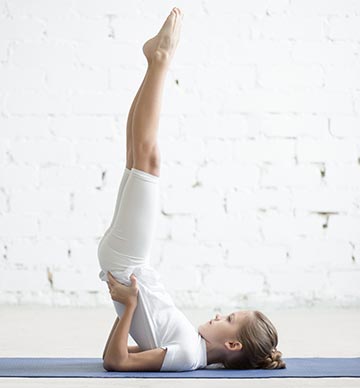 Throughout the summer holidays, we're running Pilates classes for children and teens.
These classes can be booked using your existing block, but please note, they should be booked over the phone or in Studio – for security, they are not available online.
Please review our safeguarding requirements before booking.
Class times:
– Monday & Friday
– 13:00 - 13:45: Mat based, 9 - 13 years
– 14:00 - 15:00: Reformer based, 14 - 16 years
Contact Studio to book
Why should children do Pilates?
Unlike some resistance-based, high-impact, high-intensity programmes, Pilates is ideal for children, providing both physical and mental benefits.
– Read more

With the rise in physical inactivity and sedentary play amongst children, it's no surprise that many parents are taking more interest, not just in the amount of physical activity, but also the kinds of exercise programmes their children take part in.

Unlike some resistance-based, high-impact, high-intensity programmes Pilates is ideal for children, for a number of reasons:

It's low impact.
Its ability to improve posture and spinal alignment is increasingly important, given the rise in posture-related issues and injuries amongst children and teens caused by gaming, screen and phone use.
It improves the strength and flexibility of the abdominal and inner muscles of the body.
Bodyweight-based, it helps strengthen bones, boost muscle tone and improve overall athletic performance.
It improves balance, co-ordination and flexibility.
As children grow, their bodies are in a constant state of change and development; Pilates is ideal for helping them gain better awareness of their body and how it moves.
Pilates helps maintain and reinforce the correct principles of movement in children that they will take though life, helping the avoid pain and injury in years to come.

The benefits of Pilates for children aren't just physical.

It's also widely understood that a strong core can improve a child's ability to sit and stand for extended periods and thus to remain more attentive and alert in school.

Because Pilates is a mind and body discipline, it also increases children's self-esteem, ability to concentrate and, last but by no means least, to sleep.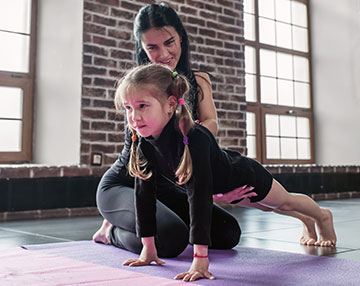 Children's Dynamic Bodyweight Classes
(Ages 9-13)
This 45-minute class brings play elements to the fore to bring the key Pilates techniques and exercises to life and make them fun for a younger audience.
Mat based, it's suitable for children from 9-13 years.
Contact Studio to book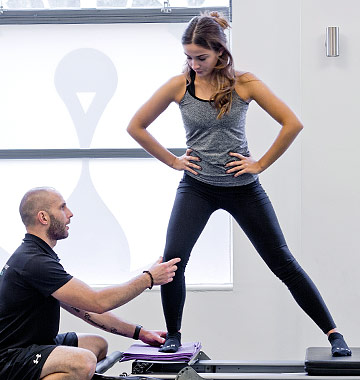 Teen's Dynamic Reformer Classes
(Ages 14-16)
A 55-minute class that bridges the gap between Children's Dynamic Bodyweight Classes and our Adults' Dynamic Reformer Pilates classes (for 17 year-olds and over).
Reformer-based, it will introduce teenagers to the reformer and the techniques involved. It uses lighter and more supportive spring tensions than adults' classes, and incorporates more bodyweight exercises – hand weights are not used. We maintain flow and continuity between exercises to keep attendees focused and help maintain concentration.
Contact Studio to book
Safeguarding requirements
All under 17's must be dropped off at the Studio and signed in by a parent. We will also need to know who will be collecting them after class and will require emergency contact details.
Please note: for legal and safety reasons, we are required to keep a record of all attendees at Ten and we will ask for a pre-exercise questionnaire to be completed. Please arrive at least 15 minutes early for your child/teen's first class to allow enough time for this.
Our Children's Dynamic Bodyweight Pilates and Teen's Dynamic Reformer Pilates instructors are DBS checked and highly experienced at teaching younger audiences.