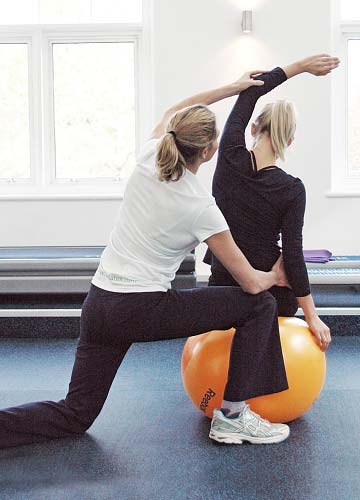 We are looking for a Clinical Exercise Physiologist, who has a strong interest in Pilates, to join our TenClinical department and work with clients who are diagnosed with Diabetes, Cardiovascular difficulties and recovering from or being treated for Cancer.
The successful candidate will start their journey with us by completing our CIMSPA accredited Dynamic Reformer Pilates Academy. It will enable them to teach Dynamic Reformer Pilates classes while building their reputation in the private health care sector.
Ten Health and Fitness is the home of Dynamic Reformer Pilates and a leading boutique fitness operator. We are renowned for the quality and expertise of our teams and the end-to-end health and fitness service and facilities that we provide for our clients. Our 10 London Studios are large, light and welcoming, with a maximum of ten people in a class. We're 6-time winners of the Tatler Gym Awards.
---
What you'll do:
Conducting Clinical Exercise sessions against agreed targets, 20 sessions a month is the expected minimum
Teach DRP classes to support in-studio occupancy targets
Compliance with H&S – i.e. completing maintenance and cleaning of equipment
Assisting FOH where necessary
Assisting the marketing department where necessary, including attending events, proactive use of social media, writing of articles and giving tips for fitness and lifestyle press
---
What you bring:
Exercise, Sports Science or Biokinetics degree
Interest in Pilates (mat and or reformer/equipment) is essential
BACPR Level 4 qualification is highly desirable
Experience teaching fitness or Pilates classes and/or conducting personal training sessions
Experience working with clinical demographics (e.g. Diabetes, Cardiovascular and Cancer patients)
---
What could Ten Health & Fitness offer you?
The instructor would be provided with the opportunity to learn Dynamic Reformer Pilates and Pre/Postnatal courses. Both courses are accredited by CIMSPA
Additional workshops and CPDs to develop your skills
Clear progression journey to Senior and Master Clinical Trainer
Consistent work schedules and consecutive blocks
Bonus scheme
Free Pilates classes and discounted Physio & Massage sessions
Additional annual leave day per year of service