Start Date: Ongoing
Job Closing Date: NA
Studio: At any of Ten's Studios across London
Salary: A range of roles and contracts available including employed, part time, and freelance.
Apply now: Please send your CV and a short covering letter to recruitment@ten.co.uk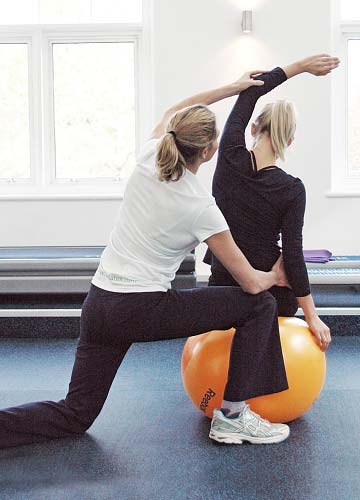 We are looking for Exercise Physiologists to be part of our TenClinical department and work with clients who are diagnosed with Diabetes, Cardiovascular difficulties and recovering from or being treated for Cancer. This is a hands-on and client focused role.
To be part of the Ten family we look for people who are specialist in their field, celebratory and people driven. You will work within our team of multidisciplinary experts.
Ten is the industry leader in the field of Dynamic Pilates and as part of this role you will given the opportunity to complete our Academy to enable you to teach classes and use Reformer Pilates in clinical sessions.
At Ten we offer careers, not just jobs and support Trainers in progressing their skills and knowledge. We offer paid for and ongoing training including REPS accredited courses and workshops.
---
Qualifications and skills
– Exercise / sports science degree and/or a combination of industry qualifications equating to degree level e.g. Diploma in Sports Science, plus advanced personal training course (equating to REPs level 3).
– BACPR Specialist Exercise Instructor Level 4 Qualification would be desirable
– Pilates (mat and or reformer/equipment) would be advantageous
---
Experience:
A minimum of 2 years' experience in teaching fitness or Pilates classes and/or conducting personal training sessions (preferably, both).
Minimum of 1 year working in a clinical environment
Working with clinical demographics (e.g. Diabetes, Cardiovascular and Cancer patients)
We would love to hear from you if you fit the above description and are;
Positive
Upbeat/energetic
Collaborative
Curious
Customer Focused
Reliable
And of course, love what you do!
Please send your CV to and cover letter to recruitment@ten.co.uk