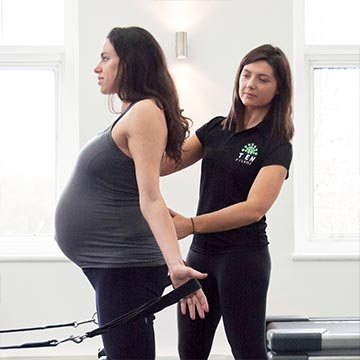 Why Come?
Pre/PostNatal PT's are an excellent way to help your body prepare for and recover from the rigours of childbirth. In addition, some pregnancy-related conditions mean you won't be able to attend classes, but the bespoke nature of our PT sessions means that you can enjoy the benefits of regular exercise throughout your pregnancy.
VIEW APPOINTMENTS
Is it right for me?
Studies show that mothers-to-be who regularly exercise their core muscles can expect to experience shorter labours, reduced lower back and pelvic pain and faster recovery after childbirth.
Everyone's different; pregnancies – and Post Natal recovery – progress differently. Choosing 1:1 sessions rather than Pre/PostNatal classes enables your Trainer to design a programme specifically for you, to help you enjoy your pregnancy to the full and to recover faster after the birth.
What will it be like?
It'll be safe, personal, and effective. The sessions will be designed specifically around you and your individual needs; you'll work at your own pace and level.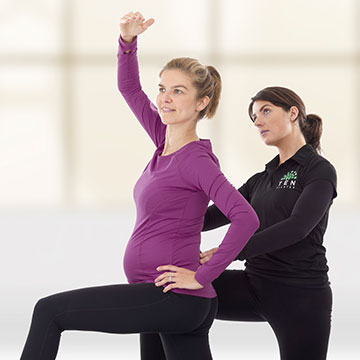 Results & Benefits
By retraining your muscles to activate properly, you will be able to cope more easily with the changes your body is undergoing, and the demands of the months to follow.
The sessions will also help boost your immune system and circulation, and will provide the energy levels needed to enjoy your pregnancy more fully, prepare better for labour, and recover faster afterwards.
CONTACT STUDIO
VIEW APPOINTMENTS