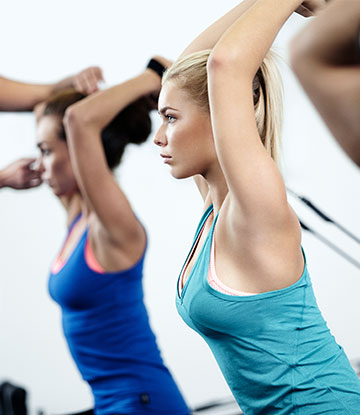 Why Come to a Reformer Pilates Intermediate Class?
Our Intermediate Classes are a definite 'change-up' from our beginners sessions, with the emphasis placed firmly on effort, focus and results.
If this this your first Intermediate Pilates Class, you should be prepared for a step up in intensity and demand from the workouts. Ten's expert trainers have hundreds or exercise sequences to choose from, all designed to push you further, challenge your strength and stability, and enhance the results you see.
Is Intermediate Pilates right for me?
Intermediate Pilates is the right choice for you if you are fully comfortable with the Reformer, understand how the core muscles work, and be able to activate them correctly. If you've already seen some improvement in your core strength and flexibility and you're ready to take it to the next level, then this is the Class for you.
View today's classes
What will a Reformer Pilates Intermediate workout be like?
Intermediate Classes are faster, louder and more intense. Expect significantly more variety – there are literally hundreds of exercises for your Trainer to choose from. On average, you'll work through twice as many exercises as in the Beginners Class, all more challenging.
The Intermediate Pilates routines are duration based, and you'll work through to fatigue (the point where you can't do any more) on each one.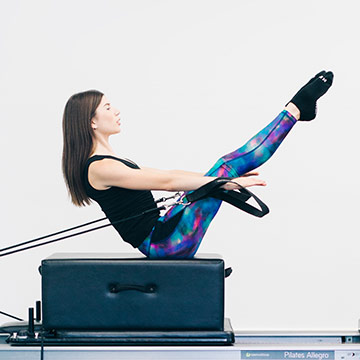 Results and Benefits of Intermediate Pilates
By progressing to Intermediate Classes, you'll quickly see new levels of core strength, flexibility, and aerobic fitness. The increasing demand of the Intermediate exercises means your posture will improve; you'll stand taller and straighter, and your physique will become leaner and more toned.
View today's classes