Massage Therapy
We offer private Massage Therapy at all Ten Health & Fitness' Studios including Notting Hill, Little Venice, Chiswick, St. James's, Nine Elms, Fitzrovia, King's Cross, Hatton Garden, City and Tottenham Court Road.
Whether you are training for a competitive event or simply want to ease tight or sore muscles, Massage Therapy offers a number of benefits, including:
– releasing muscle tension and relieving pain
– improving flexibility
– managing niggles and minor injuries
– reducing recovery time after exercise
– aligning posture
– restoring balance to the musculoskeletal system
– reducing stress and anxiety
– improving joint mobility
– minimising and relieving discomfort during and after pregnancy
– lymph system stimulation
Book appointment
View prices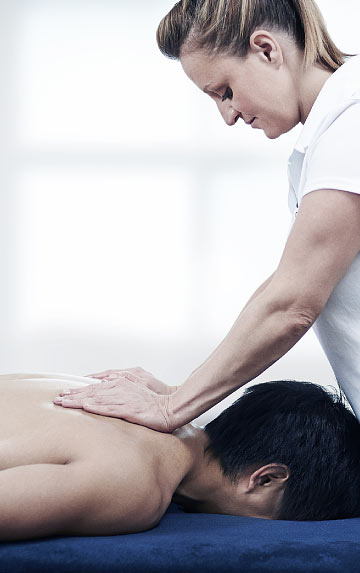 "This is no namby-pamby stroky massage, this... will root out every stubborn knot and pocket of tension, and melt them away. Seriously good, seriously addictive, occasionally a little bit hurty. But in a good way"
GET THE GLOSS
What is Massage Therapy
Massage Therapy is a hands-on treatment used on the body's soft tissues to improve health and overall well-being, promote healing and injury recovery, improve flexibility and ease pain caused by muscle tightness.
There are many different types of Massage Therapy methods available. But here at Ten, we specialise in the following Massage Therapy services:
Depending on your needs and circumstances, a Massage Therapy appointment may involve more than one of these services in the same session.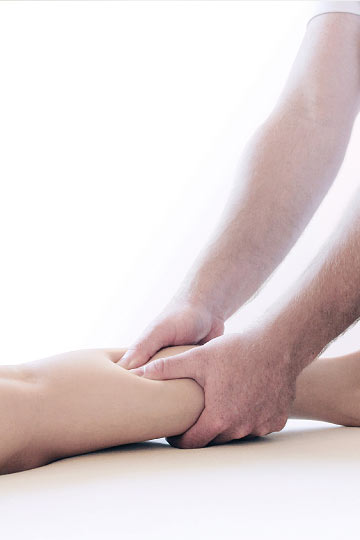 Is Massage Therapy right for me?
In short, yes. Despite all its benefits, many people still don't know why Massage Therapy is so important for helping keep the body aligned, healthy and in balance.
Any serious athlete or good Physio will tell you that if you play sports or exercise regularly, you also need to be getting regular Sports Massages. There's no better way to ease tired and sore muscles, reduce injury risk, improve your recovery time after workouts and make sure little niggles don't turn into something bigger and nastier.
But you don't have to be an athlete to benefit from massage at Ten Health & Fitness. Massage Therapy is a great way to relax sore or tight muscles and deal with any minor muscle pulls or strains. It's particularly valuable for deskbound office workers for helping ease the back and neck pain that can build up after a long day hunched over a laptop. And last but by no means least it's a very effective way to combat the emotional and mental stresses and pressures of 21st century life.
By locating tense or painful areas in your body our Massage Therapists will use a number of massage techniques (we've listed a few below), to manipulate muscles and soft tissues in the body and help alleviate body ailments.
We can also advise on exercises and techniques that you can do at home or at work to strengthen weak or vulnerable areas of the body, improve posture and reduce the pain and muscle tightness in the future.
Massage Therapy at Ten
With some of the most experienced and best qualified Massage Therapists in London, we have a wealth of experience treating clients from all walks of life, from international athletes to weekend warriors, from time-poor executives to pre and post-natal mothers.
Massage Therapy plays an important part of Ten's Circle of Care, where our in-house Therapists work collaboratively with Trainers and Physiotherapists. By sharing experience, insight and client information, we're able to create a genuinely integrated overall health and fitness strategy, and guide clients through it in a seamless and continuous progression. We're also able to monitor, evaluate and adapt your programme to maximise its effectiveness, whether that's to help speed recovery from injury, or help you achieve your goals faster.
Book appointment
View prices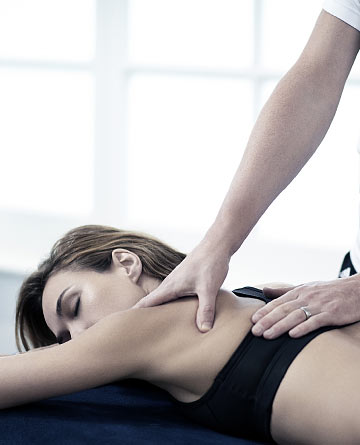 "Ten are without doubt responsible for getting me back on my feet"
THE RESIDENT
What will it be like?
Your Massage Therapist will ask a number of questions about any injury, pain or other conditions you may be presenting and will choose the best approaches and techniques to help address them.
After a Massage Therapy session, typically, you'll feel relaxed. In some cases, you will probably feel some soreness in the region where you had an injury or tightness. This is completely normal and will usually ease within a day.
However every case is different, and your Massage Therapist will be able to give a more accurate idea of what to expect during and after your session.
How Massage Therapy Works
Why does Massage Therapy work? It's all in the technique:
– Effleurage
A style of massage developed in Sweden using light or firm strokes, involving circular movements of the palms or fingertips.
– Myofascial Release
A form of soft tissue manipulation around the body's 'Fascia' (connective tissue).
– Deep Tissue
A type of massage aimed at aligning deep muscle tissue, using slow and concentrated pressure.
– Trigger Point Techniques
A form of massage targeting specific 'problematic' muscle tissues to reduce tension and pain.
– Muscle Energy Techniques (MET)
A series of therapy techniques designed to help improve joint function and pain through controlled muscle movement.
---
Through these techniques, we are able to manually manipulate tight and inelastic soft tissue to stretch and lengthen the fibres. Combining this with the heat generated in massage, the tissue relaxes and smoothens, subsequently decreasing pain from muscle tightness. This soft tissue release can improve posture and ease the issues and niggles that cause daily pain and a poorer quality of life.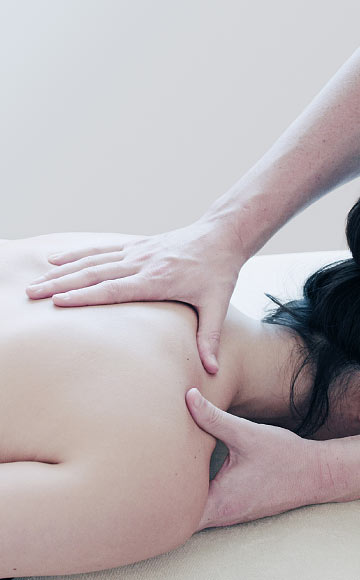 Massage Articles & Case Studies
Case Study: Treating Muscular Imbalance

"I feel fantastic! I look forward to my hour at Ten every week – it's one of my favourite hours." MOLLY RÅDBERG

The Benefits Of Massage During Pregnancy

The body undergoes some fairly fundamental transformations during pregnancy, including postural changes, an enormous influx of hormones, weight gain, enlarged breasts, increased plasma and blood volume and the shifting of organs...

Preventing Marathon Injuries With Sports Massage

For any regular runner – particularly anyone training for marathons or other distance events – one of the biggest challenges is to avoid injury, or failing that to limit its effects and impact. Making Sports Massage Therapy a part of your training programme offers a range of benefits...