About the Studio
Our Little Venice Pilates studio is a serene, private space in which our Pilates Instructors help clients achieve a healthy and balanced body and mind.
Working on either a mat or equipment in private sessions or small group classes of no more than four in our fully-equipped Pilates Studio, clients will discover a friendly and tranquil environment in which to safely and effectively transform their bodies, under the attentive guidance of some of the most qualified Pilates Instructors in London.
For those with injuries and conditions that need a little extra care, you can also expect the same calibre of welcoming and expert Physiotherapists and Massage Therapists as you'll find in any Ten Physiotherapy Clinic.
Previously independently operated we welcomed Little Venice into the Ten family in 2016. The balance of a clinical and contemporary approach to Pilates coupled with a warm and friendly environment made them the perfect fit with the existing Ten studios.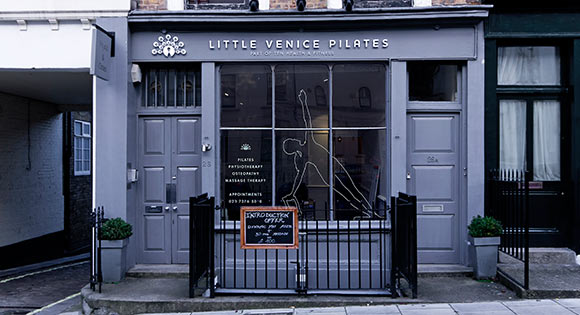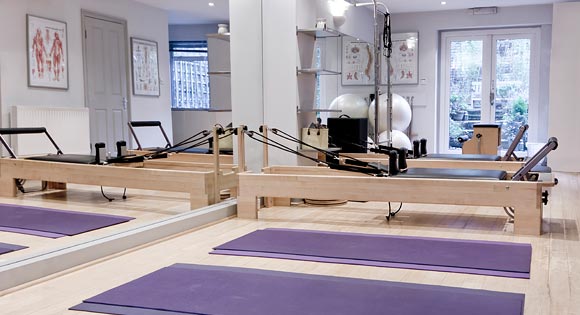 "A truly bespoke (and highly educational) experience."
Margaret Nguyen
Pilates at Little Venice combines all the body-sculpting, movement-refining, pain-reducing and posture-enhancing benefits of the Classical Pilates Method with Ten's trademark focus on the latest insights from exercise science.
Drawing upon their vast experience of working with hundreds of clients, our highly-experienced Pilates Instructors will provide you with a personalised experience tailored to your unique needs, with careful consideration of any biomechanical or other health concerns.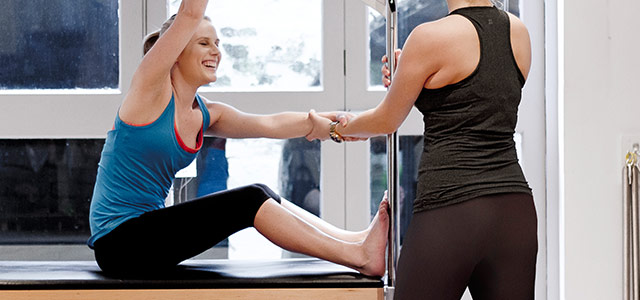 What to expect:
After an initial Pilates Screening your Instructor will create a focused programme tailored to your body. You will then progress to 1-1, 2-1 or small group classes depending on your individual needs and preferences.
Book your Assessment
Make an Enquiry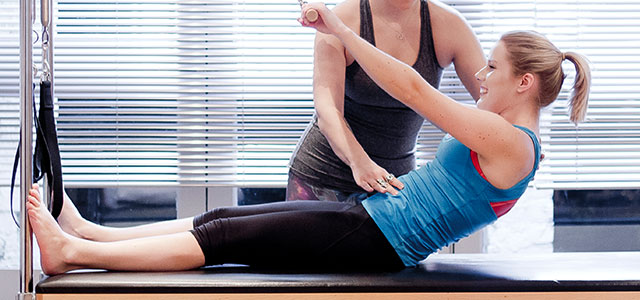 Results and Benefits:
Backed by the latest movement science and with a focus on precision and detail, through tailored, personal Pilates training you can expect immediate and lasting effects including:
Full body strengthening and sculpting
Improved flexibility and mobility
Strengthened joints and injury prevention
Improved balance, coordination and body awareness
Decreased back pain and speedier recovery from injury
Better posture and core strength
– 1-1/Private
– Small Group Class (Max 4)

Mat Pilates

A mix of traditional Mat Pilates and Ten's advanced movement techniques, this floor-based form of Pilates is the perfect way to understand and develop the basic principles and techniques of Pilates. It's particularly suitable for anyone with back problems, poor balance or low muscular strength.

– 1-1/Private
– 2-1
– Small Group Class (Max 4)

Equipment Pilates

This session uses cutting edge Pilates equipment, including the Reformer, Ladder Barrel, Wunda Chair and Cadillac, to help isolate and treat specific issues and target parts of the body neglected in other forms of exercise.

– 1-1/Private
– Small Group Class (Max 4)

Pregnancy Pilates

These floor and equipment based sessions provide a gentle and effective way to prepare the body for the physical demands of giving birth, and support recovery afterwards.