Bespoke, goal-orientated health and fitness programmes with expert Personal Trainers across London – Chiswick, City, Fitzrovia, Hatton Garden, King's Cross, Little Venice, Notting Hill, Notting Hill Gate, St James's, Nine Elms and Tottenham Court Road.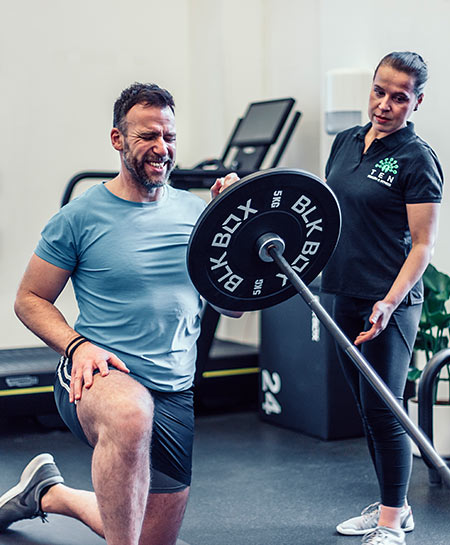 At Ten, we're not interested in quick-fix transformations. Mainly because for quick fix, read temporary. The results rarely last much beyond the time it takes to get your 'after' photo done and up on your PT's website or Instagram feed.
We're here to help our clients see results that are measurable, sustainable, long term, safe, goal-oriented and results-driven. It may take a little longer than the 8-week 'new you' offers you see everywhere, but the results will last a lot longer, too.
Personal Training at Ten generally falls into one of two types; Gym-based PT and Reformer-based PT. Each delivered by expert, experienced and highly qualified Personal Trainers, and underpinned by our #MoveBetter approach – the same focus on quality of movement that characterises everything we do.