---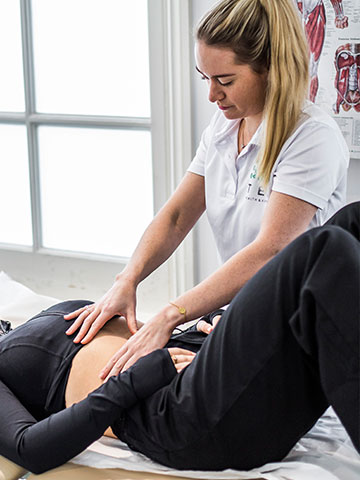 Postnatal Physiotherapy
Pregnancy and labour itself can have significant and often lasting impact on a woman's body. Instability in the pelvic and abdominal muscles is common, affecting around 50% of women post pregnancy. Over 30% will have diastasis recti (also known as the tummy gap).
These issues can give rise to a number of Pelvic Health issues including constipation, pelvic or back pain, incontinence and pain during sex. Fortunately, whilst Pelvic Health issues are common both during and after pregnancy, the majority are preventable and/or treatable with Postnatal Physiotherapy.
Make an enquiry
Why have a Postnatal MOT?
Even if you're not experiencing any significant discomfort or other symptoms following your pregnancy, we would always recommend having a Postnatal MOT. It's a full screening and assessment to pick up any postnatal complications and issues you may have, including those that are not immediately obvious.
We recommend booking an initial Postnatal Physiotherapy MOT from 6 weeks after labour and treatment can be started straight away, so that any issues do not become chronic. As a result, you're less likely to require extended Physiotherapy treatment, and are also less likely to need treatment later in life as pelvic floor issues are identified sooner and dealt with immediately.
Book Postnatal MOT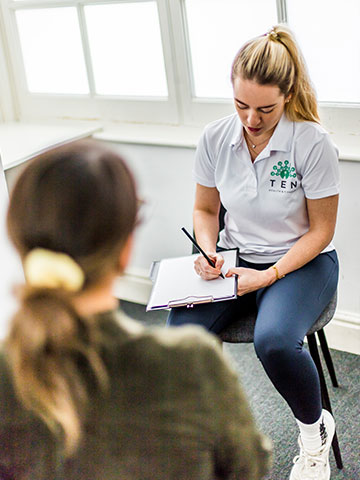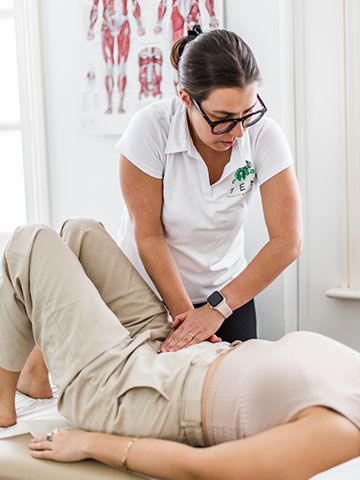 Ongoing support
Ten's specialist Women's Health Physiotherapists can diagnose and treat any conditions or pain you may experience postpartum. And we can provide advice or guidance on any symptoms, issues or concerns.
Common Reasons you would benefit from Postnatal Physiotherapy:
to identify any areas of weakness, or disfunction post childbirth that could cause pain or injury going forward
advice and treatment for any pain discomfort you are feeling post-pregnancy
DRAM (diastasis recti abdominal muscle) check
care and advice following a C-Section or tear, or if you have haemorrhoids
support and treatment for urinal and/or faecal incontinence
advice and support to help you return to activity and exercise safely post pregnancy – from pelvic floor training to returning to your preferred workouts, from running to gym sessions – with guidance on managing your progress
we can create and deliver a bespoke post natal exercise programme for you, designed specifically around you and your needs
relief of lumbar and/or pelvic pain
guidance on safe movement and posture to avoid injury or discomfort when lifting, carrying or feeding your baby
breast care
If you have questions or would like to talk in confidence to one of our Women's Health Physiotherapists, please contact us.
Make an enquiry
Prices & insurance
Self-pay prices:
Initial assessment: £130 (60 mins)
Follow up appointment: £90 (30 mins)
Self-pay sessions can be bought and booked online or by calling your preferred Studio
Book session
---
Is Postnatal Physiotherapy Covered By Insurance?
All our Women's Health Physiotherapists are registered with the Pelvic, Obstetrics and Gynaecological Physiotherapy (POGP) society, and with all major Health Insurance Providers, including AXA PPP and Bupa.
Many of our Pelvic Health services are covered by insurance – please call your preferred studio to check before booking.
Meet the team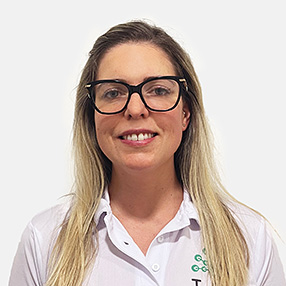 Leanne
Leanne has worked as a specialist Women's Health Physiotherapist in the NHS and in private practice. She has a varied and wide range of experience, including the treatment of chronic pelvic pain, vulvodynia and vaginismus, incontinence, menopause symptoms, and endometriosis. She is a member of the Pelvic, Obstetric and Gynaecological Physiotherapy Society and the Acupuncture Association of Chartered Physiotherapists.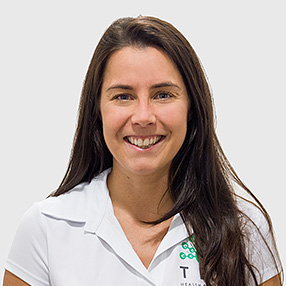 Kendall
A Physiotherapist for over 10 years, Kendall has undergone specialist training via the Pelvic, Obstetrics and Gynecological Physiotherapy (POGP) society, completing numerous courses focusing on pregnancy related physiotherapy, female urinary dysfunction, and menopause. She is a registered member of the Health and Care Professions Council and the Chartered Society of Physiotherapists.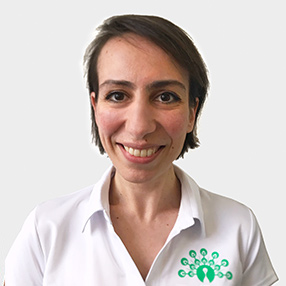 Evone
A graduate of ESTeSL in Lisbon, Portugal, Evone started her career in 2004 in the Portuguese Armed Forces Hospital. She has extensive Physiotherapy experience and has undergone specialist Women's Health training. She particularly enjoys working with pre and postnatal women, and women with complex pelvic conditions. Evone finds that many women still don't know that help is available, and is working tirelessly to resolve that! She is registered with Pelvic Obstetric and Gynaecological Physiotherapy, Health and Care Professions Council and Chartered Society of Physiotherapy.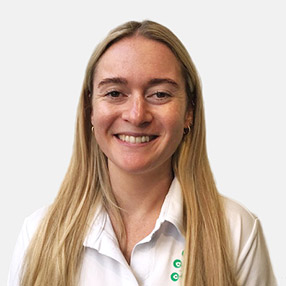 Olivia
Olivia is passionate about increasing awareness of Women's Health Physiotherapy to help women achieve small or big goals and ensure they reach their full potential. She enjoys treating pre and post-natal women as well as female athletes for musculoskeletal conditions and all women for pelvic floor related problems. Olivia is registered with Pelvic Obstetric and Gynaecological Physiotherapy, Health and Care Professions Council and Chartered Society of Physiotherapy.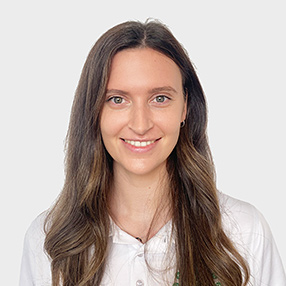 Toni
Toni has completed numerous courses to develop her skills in treating pelvic floor dysfunction. She specialises in the treatment of pre and postnatal issues, pelvic pain, incontinence, menopause, pelvic organ prolapse and men's health issues. Toni is passionate about empowering her clients through education to ensure they have the best understanding of their own injuries and self-management. She implements a combination of manual therapy, massage, dry needling and exercise prescription. This collaborative approach allows for a rehab program that can be suited to the lifestyle and goals of the client in order to achieve the best results possible.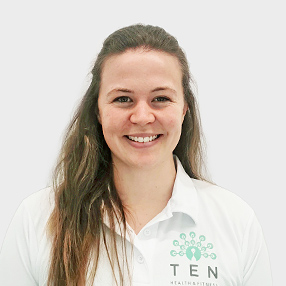 Caitlin
Throughout her career, Caitlin has developed a particular interest in Pelvic health and has completed specialised courses to be able to treat and assess pelvic health conditions. During this time, she also developed her own passion for reformer pilates, completing her training in 2022. She believes it's a valuable tool and incorporates it into patient rehabilitation. Caitlin uses a holistic and comprehensive approach, crafting individualised treatment plans that consider both immediate concerns and broader physical well-being.
---
Speak to a Pelvic Health Specialist