Please note: this is an exercise class. If you are in chronic pain, do not attend unless you have sought the advice of a Physio first.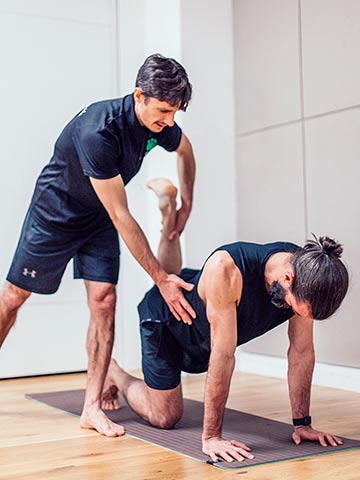 What is it?
Sometimes described as 'the new Pilates' Kinstretch is an innovative, proven movement enhancement system that develops maximum body control, flexibility and strength throughout our joints' full range of motion, to improve overall joint mobility and longevity. It enhances the body's ability to function effectively, efficiently and with diminished risk of injury and pain.
It is derived from the innovative joint mobility discipline Functional Range Conditioning (or FRC) that has been widely adopted by professional athletes in the USA – particularly in the NBA and NFL – to reduce the impact and frequency of sports injury.
Like FRC, Kinstretch is born out of evidence-based scientific research, but is designed to bring the discipline's many benefits into a class-based system suitable for people of all levels of fitness and ability, from athletes and active exercisers to deskbound office workers.
Book Now
Is it right for me?
By focussing on joint health, mobility and longevity, Kinstretch focuses on expanding our range of motion, whilst simultaneously improving strength, control and endurance throughout our full range of motion.
So it will help you move more freely, powerfully, naturally and efficiently with less risk of pain or injury. As a result it's highly affective at addressing the impact of today's sedentary and posturally challenged lifestyles. So it's as relevant and important to someone who spends hours a day at a desk poring over a computer or tablet as it is to a professional or elite athlete.
You don't have to be fit, supple or strong to attend. However it is still an exercise class, and if you are in chronic pain, you should not attend without having sought the advice of your physiotherapist first.
Ten's Kinstretch Instructors are also certified in Functional Range Conditioning (FRC), making them extremely knowledgeable in human movement, biomechanics, and body control development. And they are highly trained in spotting and correcting dysfunctions in your body as you practice.
Classes accommodate people of all ages, body types, levels of strength, flexibility and mobility. You'll work within your own range, towards your own specific goals, and you'll progress at a pace that's comfortable and manageable for you.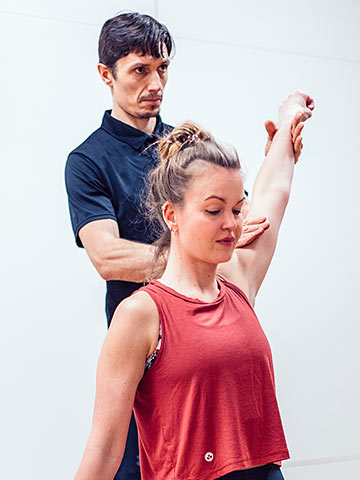 What will it be like?
To the untrained eye, it can look a little like yoga and Pilates, and from the outside, it may not look as if you're doing a great deal. But, trust us, you will be.
Yoga, for instance, aims to improve flexibility, usually passively, by using your body weight and gravity. Kinstretch, on the other hand, encourages active flexibility, by isolating joints and using your muscles rather than gravity to improve their range of motion.
There's no specialist or intimidating equipment to use – just small props such as mats, yoga blocks, small dowels and tennis balls. Despite that, Kinstretch can require surprising amounts of physical effort, making it more akin to a strength workout than a stretch class.
While improvements are often gradual they are also visible and demonstrable – and you'll start seeing the results within just a few sessions.
You'll also learn some simple but effective home exercise sequences that will help you maintain and improve joint and movement function when you're not in class.
Results & Benefits
Improved movement capacity
Improved mobility, flexibility and agility
Improved physical performance
Improved body awareness & control
Injury prevention/mitigation
Improved strength
Increased neurological function
Improved range of motion
Injury management
Book Now