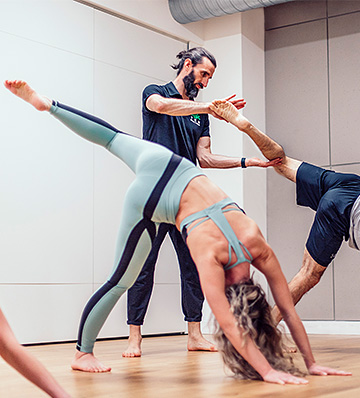 What is it?
Animal Flow is a ground based movement discipline, based (as the name implies) on the animal movements. It uses various crawls, stretches, transitions and hand balances to create flows and choreographed routines. This promotes and develops bodyweight and core strength, balance, and coordination, along with the ability to acquire new physical skills. And because it's immersive, requiring focus and precision, Animal Flow also facilitates mindfulness through its practice.
Is it right for me?
Animal Flow is for everybody, regardless of ability, fitness levels or experience.
First off, it's fun. It's also dynamic and rewarding, both mentally and physically. If you already enjoy – or think you'd enjoy - bodyweight training, dance, yoga, martial arts or other movement practices then you will feel right at home with this class.
If you've always wanted to learn how to do bodyweight training properly, Animal Flow provides a safe and structured environment to do that. And regardless of your ability level, Animal Flow will provide you with a challenging and enjoyable system to develop in your personal movement practice.
Book Now
What will it be like?
If you're new to Animal Flow, wear that allows you to move freely – and to sweat. You don't need trainers or gripsocks – you'll train in bare feet.
Classes will be structured in a way that keeps them inclusive. If you are new to Animal Flow, there will be an opportunity to go through the basics with our coach at the start of the session and during the warm up and skill reviews.
If you've been attending classes for a while, whether at Ten or elsewhere, then you will be able to hone your current skills as well as develop new ones in each class.
The classes are always structured towards building a final flow, bringing all of the Animal Flow pieces together. These can be choreographed, led by call-outs or occasionally a free flow allowing you to utilise your current set of skills to design something unique and in the moment.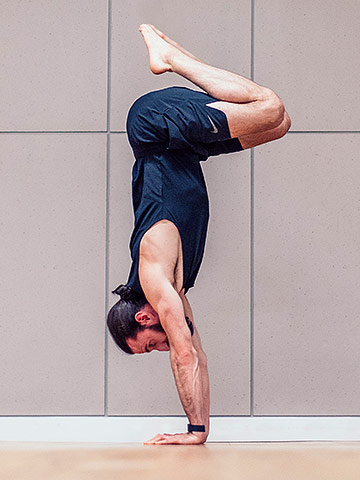 Results & Benefits
Animal Flow utilises ground-based movements to promote strength, balance, coordination, skill acquisition and mindfulness.
It roots its practice in movement pattern training which requires the use of all major joints and muscles to move the body through space, done most often in response to commands or as part of a group choreography.
In essence Animal Flow ensures that everything gets a workout – even your concentration and cognitive function - as you react to the structure of the class and react to the commands and sequences to perform the techniques you've learned in a seamless and dynamic flow.
Book Now