---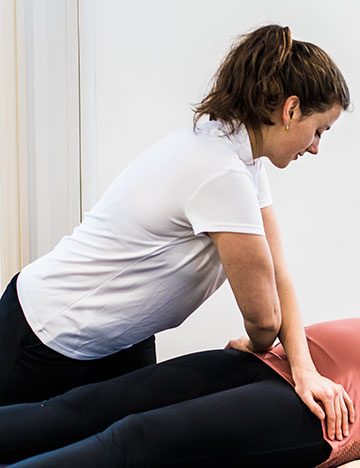 Women's Health Physiotherapy
At Ten Health & Fitness, we have developed our Women's Health service with the purpose of providing more comprehensive and personalised services for women of all ages.
If you are experiencing any of the following conditions, we can help.
SUI (stress urinary incontinence)
OAB syndrome (overactive bladder syndrome) including Urge Incontinence (UUI)
Mixed Incontinence (SUI + urge)
Why Ten?
We enjoy an enviable reputation for the quality of our Physiotherapy services and the expertise of our team. Ten's Women's Health Physios have undergone specialist training, and are registered with the Pelvic, Obstetrics and Gynaecological Physiotherapy (POGP) society.
In addition:
We have extensive experience treating a variety of conditions affecting the pelvic and lumbar spine area
We have strong relationships and referral links with some of the leading Gynaecologist consultants in Central London.
Our Circle of Care enables a holistic and seamless process for treatment and rehabilitation from manual therapy and corrective exercise through to Dynamic Reformer Pilates – well known for its ability to build core strength, and to improve engagement, strength and control of the pelvic floor muscles.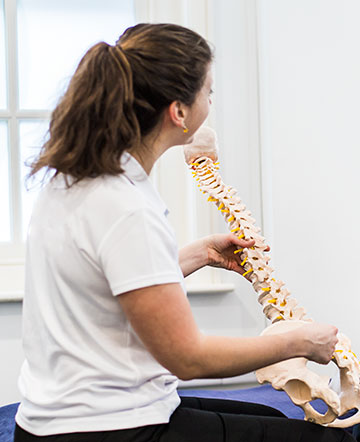 Women's Health initial assessment
As with our other Physiotherapy services, an initial appointment will involve both a subjective and objective assessment.
Subjective assessment
We'll ask you a number of specific and targeted questions to help us better understand your symptoms, the underlying issue or condition and any contributing factors. (This may include personal questioning around bladder/bowel function and full pelvic health screenings).
Objective assessment
Depending on the issue we look at the physical impact of your symptoms and to give us further insights into the underlying cause we'll also assess your posture, movement patterns, and muscle and joint strength and stability.
If it is warranted and you consent to it, we may also carry out an internal pelvic floor assessment to assess the strength and control of the pelvic floor and the integrity of the tissues. (If an internal examination is required, we will offer you the option of a chaperone.)
Treatment and follow-up
As with any other physiotherapy programme, following the assessment, your Women's Health Physio will explain the diagnosis (where necessary) not just of the immediate issue and symptoms but also of the underlying cause
She will then discuss your treatment and rehab plan and help you understand what to expect as your programme progresses.
You will normally need to come in for follow-up appointments. (An internal examination is not required at each session). In these sessions, we will look at any changes in symptoms since the previous visit and then amend your treatment and rehab program accordingly.
There are some extra treatment options available in treating pelvic floor and urinary dysfunction. For some patients, it may be appropriate to use a biofeedback machine or a muscle stimulation machine. These are inserted into the vagina, and either get a reading on the technique and strength of a contraction (biofeedback) or provide stimulation to the muscle to be able to encourage a contraction (stimulation).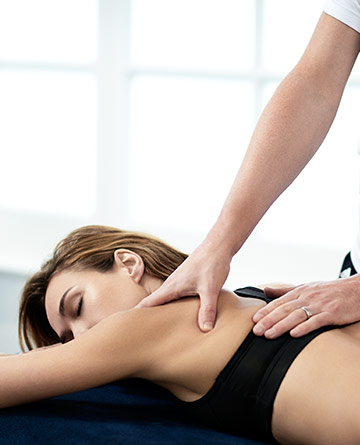 Meet the team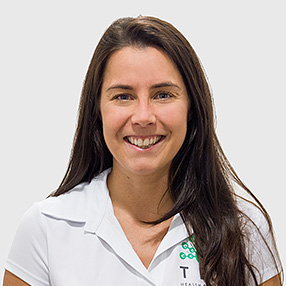 Kendall
A Physiotherapist for over 10 years, Kendall has undergone specialist training via the Pelvic, Obstetrics and Gynecological Physiotherapy (POGP) society, completing numerous courses that compliment her clinical passion, focusing on pregnancy related physiotherapy, female urinary dysfunction, and menopause.
"Women's Health Physiotherapy is so rewarding," she explains "because it enables me to work with other women to give them back control and to enable them to keep doing what they love despite what our body and hormones might throw at us!"
Prices & insurance
View insurance codes
Insurance provider codes
BUPA:
80010618 - Notting Hill
80010618 - Chiswick
80010618 - St James's
80010618 - Mayfair
80010618 - Hatton Garden
80010618 - City
80010618 - Fitzrovia
80010618 - Little Venice
80010618 - Tottenham Court Rd

AXA-PPP:
ZZ02049 - Notting Hill
ZZ02607 - Chiswick
ZZ02429 - St James's
ZZ02168 - Mayfair
ZZ02888 - Hatton Garden
ZZ03038 - City
ZZ04269 - Fitzrovia
ZZ01679 - Little Venice
ZZ04486 - Tottenham Court Rd

---
Self-pay prices:
Women's Health initial assessment: £130 (60 mins)
Women's Health follow up appointments:
– Single follow up: £80 (30 mins)
– Double follow up: £135 (60 mins)

Self-pay sessions can be bought and booked online or by calling your preferred Studio
Book session
Call Studio