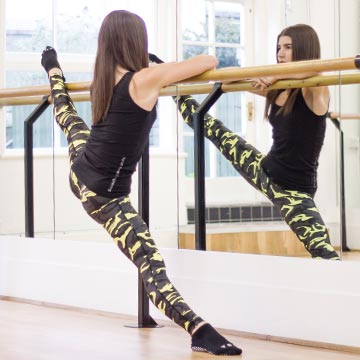 Why Come?
This fresh and uniquely 'Ten' take on the Barre workout combines legendarily tough ballet training routines with elements from Ten's Dynamic Pilates programme. As a result, it's a more balanced full-body session that focuses on arms and shoulders as well as quads and glutes.
Is it right for me?
TenBarre is suitable for everyone, but as breaks are limited, you do need to be moderately fit and flexible.
View classes
What will it be like?
Dance-based, TenBarre is freeflowing and fluid. You're at the barre for much of the class and you'll be working your core along with your upper and lower body. As you'd expect from Ten, it's taught by experts, with clear explanations of the moves, stances and benefits for each exercise, with plenty of postural cues and hands-on correction.
Dress as for a pilates or dance class – clothing that allows you to move freely. You won't need shoes, but you may want to wear socks.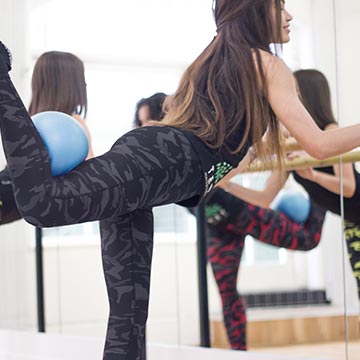 Results & Benefits
Ideal for creating a dancer's long lean silhouette, TenBarre improves posture and flexibility, and enhances muscle tone and definition. Cardio performance will be improved, too. Expect to see results surprisingly fast.
55 minutes.
View classes