What conditions we treat (and what might cause them)
We treat children with a range of injuries and conditions, ranging from basic injuries (sprains, strains and bruises) and postural pain, through to growth disorders and traumatic fracture rehabilitation.
In many cases, the causes are part and parcel of a healthy active childhood – the usual catalogue of sports and recreational injuries, falls, sprains, crashes and bashes.
Overuse or overactivity are also common causes of pain or injury. Even a heavy school bag can have an impact (especially if it's a backpack worn over one shoulder – the 'cool' way).
Some of the most common children's conditions our Physiotherapists treat include:
Growing pains (including Osgood-Schlatter Disease, Severs Disease and Sinding-Larsen Johansson Syndrome)
Neck and postural pain
Overuse injuries
Ankle sprains
Scoliosis and low back pain
Obesity
Flat feet
Toe walking
Post-surgical rehabilitation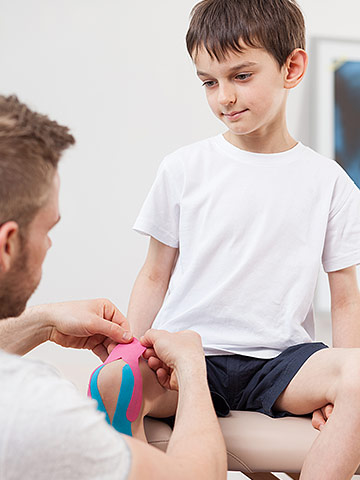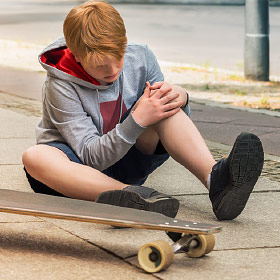 Sports and performance injuries in children
We also see children with injuries that result from more specialist training in a specific sport or discipline such as gymnastics, ballet and dance, swimming, football, martial arts, tennis, rugby and golf are amongst the most common.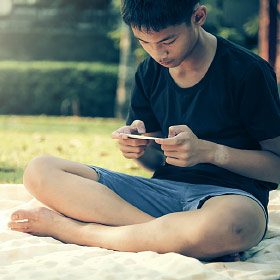 Slouching, posture and 'text neck'
Others are the opposite – the result of the inactivity and sedentary behaviour that is increasingly common in children. These include postural and musculoskeletal problems, hunching, shortened muscles, predisposition to injury, along with weakness and fatigue.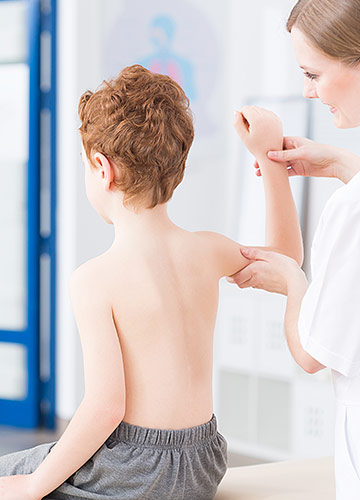 What Paediatric Physiotherapy treatments look like
As with any Physiotherapy patient, the process begins with an assessment. Though the approach is adapted to the needs and mindset of a younger audience.
Your Physio will ask you and your child about their activity routine, injury history, accident details (if applicable), amount and frequency of pain and any restriction to movement. He or she will then review any scans or x-rays, and run a number of manual or movement based observations and tests – including range of motion, impingement, imbalances, and strength, amongst others.
Following diagnosis, as with adults, treatment usually takes the form of manual and exercise therapy, coupled with education – primarily at-home stretches and strengthening exercises.
The biggest difference with Physiotherapy treatment for children is that we make the sessions more fun.
If you're still not sure if Physiotherapy is the right treatment for your child, a member of our team would be happy to discuss options with you. Make an enquiry here
Why your child may need Physiotherapy
Kids need Physio for many different reasons. Perhaps the most obvious is because children get injured too.
In fact, as children's bodies are still developing, they're more susceptible to injury than adults – but the good news is that they heal faster, especially with the correct management.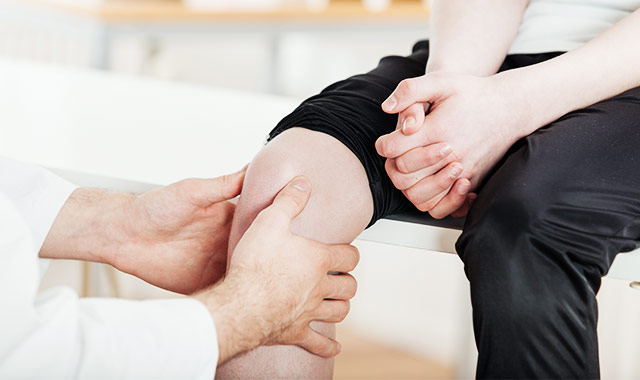 One of the risks when children are injured is that many A&E units typically don't refer children for Physio. (In addition, many private Physiotherapy clinics don't treat anyone under the age of 18.) Instead, injuries are often managed using casts or braces, or over-rested. But in many cases, children respond better and recover faster with a dynamic approach to rehabilitation that targets the cause of injury or pain as well as the symptoms – just like adults.
Children are less active than previous generations. Added to the rise in the use of smartphones, tablets and other screens, and the amount of time many children now spend doing school work and exams, it's no surprise that the same postural problems that affect over 80% of UK adults are now more common amongst children too.
"In Australia and New Zealand, where many of our Physiotherapists studied and trained, the majority of children under the age of 15 have seen a Physio at some point in their life. In the UK it's still much less common, despite the rising rates of chronic conditions in young people – particularly those of obesity and physical inactivity. It's even more concerning given the vital role that Physiotherapists and other movement and activity specialists can play in improving children's health."
Ten's Physio Director
Physiotherapy for Children – FAQs
– What ages do we treat?

We most commonly work with children from the age of 10 and teenagers. However we can, and do, treat children from 7 upwards.

– How is Physiotherapy for kids different from Physio for adults?

Whether we're treating adults, teenagers or younger children, our intent is always the same - to return our patients to full and free movement.

This might mean helping restore the ability to move without pain or impingement, helping a child move naturally and normally after a traumatic injury, or correcting the harmful impact of a lifestyle or lifestage issue, from slouching to growing pains.

In most cases the treatment itself is similar but the approach is different.

Our goal is always to resolve the underlying cause as well as the symptoms, reduce the risk of future recurrence and help your child make as full and speedy a recovery as possible.

Because children's bodies are continually changing, their tissues can recover much faster than adults' if they are managed properly. This makes early diagnosis and treatment more important – including referral for scanning (X-Ray, MRI, etc.) where appropriate.

We also understand the importance of putting children at their ease, especially in unfamiliar environments and situations. Our physiotherapists have extensive experience interacting with children of all ages, and can make even the most timid child or moody teenager feel comfortable.

We make sessions as much fun as possible, especially with younger children. This may include games and family participation – we'll often involve the parents, encouraging them to do exercises with their children.

One key difference we have found is that children are often more receptive to advice from their Physiotherapist than adults are. And in some areas – posture being one - they often respond better to cues or guidance from their Physio than they do from their parents.

– Do parents need to be present?

As a company policy, we require a parent or guardian to be present for the initial assessment of any person under the age of 16, and to sign the consent form on their behalf.

After the initial consult the child may attend appointments unaccompanied. The Physiotherapist will make it clear if they want the parent or guardian present for all/any of the sessions.

For safe-guarding reasons, we require anyone under the age of 16 to be collected from the clinic after their session.

– Child safety

All our Physiotherapists are experienced and properly qualified, and all have up-to-date DBS (formerly CRB) checks.

– What if my child doesn't get treatment?

Depending on the severity of the injury, there may be a risk of chronic injury and dysfunction and even long-term disability if these issues are not treated promptly and correctly.

There's also the potential for psychological or emotional impact on children with long-term injuries, whether from missing out on their favourite sport and other physical activities at school or not being able to keep up with their friends and schoolmates
Prices & Insurance Information
Physiotherapy for Children and Young Adult sessions cost the same as standard Physiotherapy sessions.
Our physiotherapists are registered with all major Health Insurance Providers (including Bupa and Axa PPP). Please call your preferred studio to arrange a booking.
View prices
Insurance provider codes
Insurance provider codes
BUPA:
80010618 - City
80010618 - Chiswick
80010618 - Fitzrovia
80010618 - Hatton Garden
80010618 - Little Venice
80010618 - Nine Elms
80010618 - Notting Hill
80010618 - Notting Hill Gate
80010618 - St James's
80010618 - Tottenham Court Rd

AXA-PPP:
ZZ03038 - City
ZZ02607 - Chiswick
ZZ04269 - Fitzrovia
ZZ02888 - Hatton Garden
ZZ01679 - Little Venice
ZZ04861 - Nine Elms
ZZ02049 - Notting Hill
ZZ04714 - Notting Hill Gate
ZZ02429 - St James's
ZZ04486 - Tottenham Court Rd

How to Book / Make an Enquiry
Physiotherapy sessions for children can be booked in the same way as any standard Physiotherapy appointment.
View our appointments timetable and make a booking.
You can also book by contacting /dropping in to your nearest studio.
If you have a question you'd like help with before booking, please contact us using the enquiry form below and one of our team will get back to you.
---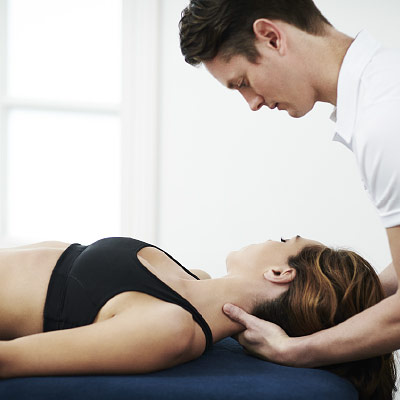 About Physiotherapy at Ten
For us, Physiotherapy is all about restoring clients' freedom - whether freedom of movement or freedom from pain - to help them become stronger, happier and injury-free.
We are deeply committed to the care and wellbeing of our clients, through the relationships between Therapist and client, the excellence of our treatment, and our ability to deliver effective, lasting results.