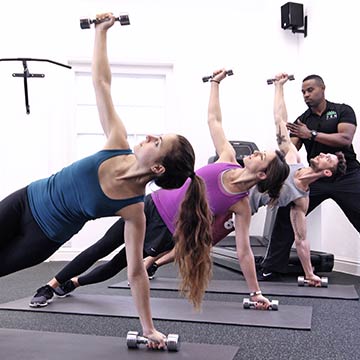 Why Come?
HiiT – or High Intensity Interval Training – is an enhanced, intense and highly time-efficient form of interval training that conditions the whole body to boost fitness, strength and stamina.
Is it right for me?
HiiT is for everyone, regardless of experience or fitness level. We keep class sizes small so your Trainer can keep a close eye on you to make sure you're working to your own limits (and push you a bit if you look as if you're going easy on yourself!)
Please note, this is an intense and demanding class and you should not attend if you are injured.
Book Studio Class
Book Live Class
What will it be like?
Expect to be challenged – it's tough, sweaty and fast. You'll be alternating intense anaerobic exercise with lower intensity recovery intervals. With no set routine, your Trainer has a huge repertoire of exercises and techniques to call on to keep you on your toes – everything from TRX to sprints, weights to boxing training routines. It's gym based, so wear trainers.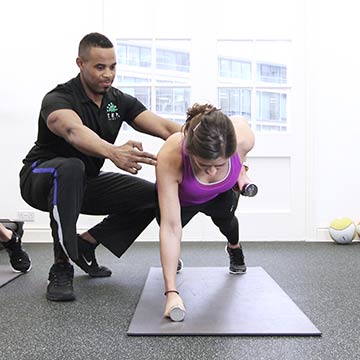 Results & Benefits
It's a fast-paced and highy time-efficient workout that will help you improve shape and definition without gaining mass. You'll burn fat, build muscular strength, and boost cardiovasculatr fitness. And last but not least, you'll feel great afterwards, thanks to HiiT's ability to generate bucket loads (technical term) of endorphins.
45 or 30 minutes.
Book Studio Class
Book Live Class