---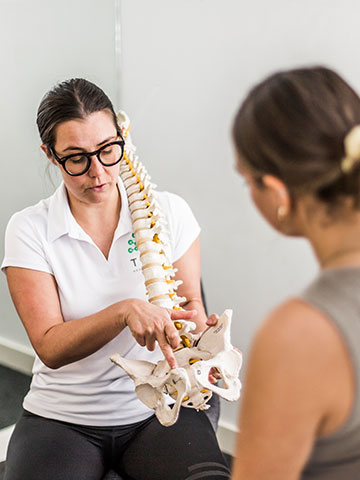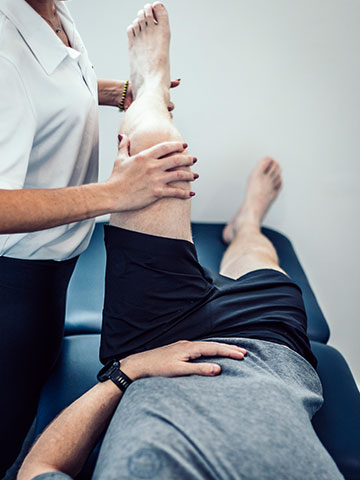 Pelvic Health Physiotherapy – treating issues that just aren't being treated
There is a significant shortfall between the prevalence of Pelvic Health issues (primarily) affecting women in the UK and the level of awareness, advice, treatment and support available.
Despite the scale of these issues – incontinence, pre and postnatal complications and menopausal issues, to name just three – they are alarmingly and inexplicably underpublicised. (To give just 3 examples, 1 in 3 women are living with urinary incontinence, 1 in 10 with faecal incontinence, and 1 in 12 women in the UK will experience pelvic organ prolapse during their lifetimes.)
The normalisation of these, and other similar Women's Health issues has gone on too long. Especially when so many are either preventable or treatable.
However, these issues are not limited to women. Pelvic floor problems are quite common for men too. Up to 16% of men are affected by pelvic pain, more than 50% of men over the age of 40 experience erectile dysfunction, and up to 70% of men suffer from urinary incontinence following prostate surgery.
Despite the number of men affected every year, these – and similar – issues are rarely discussed, and many men are reluctant to talk about or seek treatment for them.
At Ten we think that that women and men alike have suffered in silence, and have been embarrassed to seek help, for too long.
We are here to help.
Make an enquiry
Pelvic Health issues Ten can treat
Pelvic Health physiotherapy can provide effective treatment and management for incontinence, pelvic pain and sexual dysfunction. It's an essential service and provides relief to thousands of people every year. At Ten, our specialist Physiotherapists have a breadth of experience clients across a range of Pelvic Health conditions including: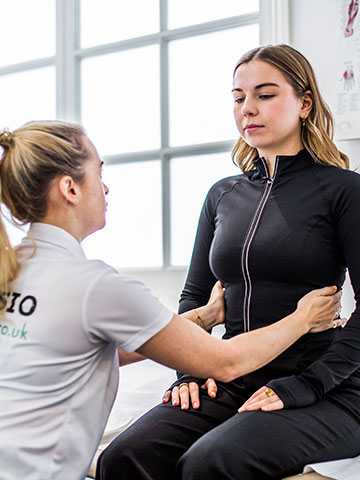 Our holistic approach to Pelvic Health
Through our in-house Circle of Care, we provide a holistic, multi-disciplinary approach to treatment programmes. Specialist Physiotherapists, Massage Therapists, Clinical Exercise Physiologists, Personal Trainers, Rehab specialists and Pilates instructors work collaboratively, and under the same roof, to create a seamless journey from treatment, manual therapy and rehabilitation through to full fitness.
This means that whilst Pelvic Health Physiotherapy can provide effective treatment and recovery for your condition, our trademark Reformer Pilates Classes can also support alongside to help you build up your core strength. Improving engagement, strength and control of the pelvic floor muscles is a fundamental element for treating Pelvic Health Issues.
If you have questions or would like to talk in confidence to one of our Pelvic Health Physiotherapists, please contact us.
---
Speak to a Pelvic Health Specialist
Read more about Pelvic Health
We know talking about Pelvic health issues sometimes feels difficult and support isn't easy to find. At Ten, we help people to confidently take control of their condition. You can read more information and advice in our blog.
---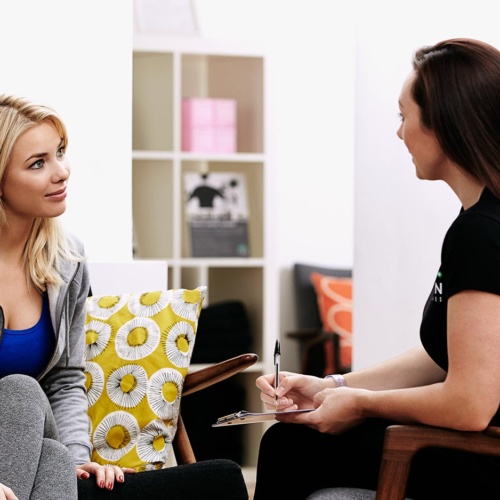 FAQs:
What is Pelvic Health Physiotherapy?

Pelvic Health Physiotherapy provides advice and treatment for clients who are experiencing issues with their pelvis or pelvic floor. Common conditions that we have successfully treated at Ten have included:

Postnatal rehabilitation
Urinary and faecal incontinence
Pelvic organ prolapse
Persistent pelvic pain
Pregnancy-related pain
Preparation for pregnancy and labour
Post-surgical rehabilitation
Pain with sex
Menopause and endometriosis management

We're always happy to have a chat about how we can best support you and tailor Pelvic Health Physiotherapy sessions to your specific needs. If you're interested in an appointment, submit an enquiry and we'll get in touch with you as soon as possible.

What to expect at a Ten Pelvic Health physio appointment?

Our Pelvic Health Physiotherapists treat a range of different conditions. These issues often stem from weakness or tension in the pelvic floor and the surrounding pelvic muscles. To assess the pelvic floor your Physiotherapist may need to carry out an internal examination – read more about that here.

Tips for maintaining Pelvic Health

Whilst your Physiotherapist will make some specific recommendations to help treat your condition, here are some more general tips on lifestyle changes and ways you can maintain better pelvic health.

Pelvic floor exercises are essential to improving or maintaining pelvic floor health. You should complete them three times a week. The only way to ensure you are completing them correctly is to have an internal examination with a Pelvic Health Physiotherapist.
Your pelvic floor works with your abdominal and gluteal muscles to stabilise your pelvis. Adding Reformer Pilates to your weekly exercise schedule reduces the stress through your pelvic floor and helps to maintain overall pelvic health.
Drinking at least 2 litres of water per day helps to maintain bladder health and reduce irritation of the bladder lining. This can help to reduce urinary urgency and also help to prevent constipation.
To reduce stress on your pelvic floor when emptying your bowel – which can reduce your risk of sustaining a prolapse, or reduce the risk of making an existing prolapse worse – we recommend placing a stool under your feet when emptying your bowel, or purchasing a squatty potty.