Start Date: Ongoing
Job Closing Date: NA
Studio: At any of Ten's Studios across London
Salary: Details provided during the initial phone consultation.
Apply now: Please send your CV and a short covering letter to recruitment@ten.co.uk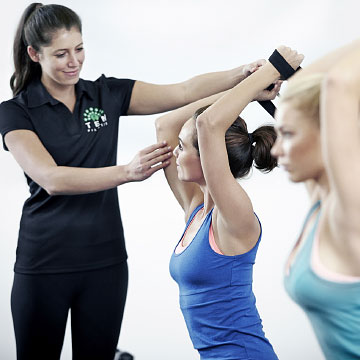 We are looking for a passionate Pilates instructor to join our multidisciplinary team on a freelance basis.
The successful candidate will be a specialist or generalist in their field and enthusiastic about teaching our unique brand of Dynamic Pilates classes and conducting high quality, diverse personal training sessions (e.g. fitness, functional and rehab based).
The Freelance Instructor would be provided with the opportunity to train at our industry-leading Dynamic Reformer Pilates Academy before starting teaching classes. Based on experience, you will attend the 2-day or 8-day course, both accredited by CIMSPA. Further details will be provided in the initial phone consultation.
Ten Health and Fitness is the home of Dynamic Reformer Pilates and a leading boutique fitness operator. We are renowned for the quality and expertise of our teams and the end-to-end health and fitness service and facilities that we provide for our clients.
Please note this role is for a freelance position.
---
Qualifications:
Exercise / Sports Science degree and/or a combination of industry qualifications equating to REPs level 3. E.g Diploma in Sports Science, plus advanced personal training course.
2 year's Pilates experience teaching Mat and/or Reformer pilates.
Experience teaching with Pilates equipment such as Tower, Chair and Ladder Barrel beneficial but not necessary.
---
We would love to hear from you if you fit the above description and are:
Positive
Upbeat/energetic
Collaborative
Curious
Customer Focused
Reliable
And of course, love what you do!
Please send your CV to recruitment@ten.co.uk