City Studio, Thursday 31st Jan 6.30 - 7.30.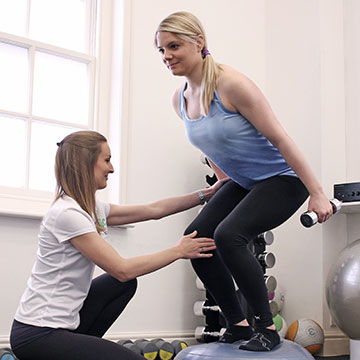 Whether you're a marathon regular or a weekend jogger, this 60-min workshop will help you run further, faster, more efficiently and with less risk of injury.
Led jointly by a Physiotherapist and Sports Massage Therapist, the workshop includes both educational and practical components and combines tried and tested experience-based learnings with the latest information and insights on common running injuries, strengthening, stretching and foam rolling techniques, as well as running technique/efficiency.
The running workshop costs £30 and is available to buy and book in Studio or by phone.
You'll need exercise clothing and your usual running shoes.
Contact Studio to Book
If you're serious about your running, and/or want a more in-depth understanding and assessment of your capabilities, areas of strength and weakness, and injury risk, the workshop can be combined with a discounted follow-up Running MOT.
Running Workshop discounts
If you're attending the workshop you'll also be eligible for a couple of exclusive discounts:
2 x 60 min Sports Massage for £130 (normally £150)
15% off foam rollers and spiky massage balls
Save £17 on Running MOT (usually £87)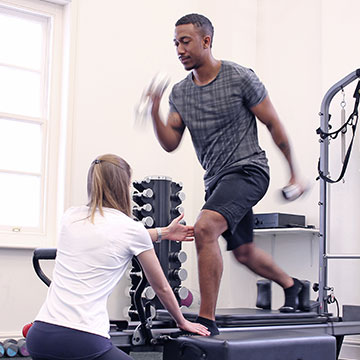 The Running MOT – dates arranged to suit you
This bespoke 1-1 session is a fundamental part of a prehabilitative approach to your training – think of it as preventative maintenance for your body to help you run further, faster, more efficiently and without pain or injury, and to maintain that capability for longer.
The process
Understanding your training/exercise background, previous injuries and health
Reviewing your running and fitness goals and the time/resources you have to commit to training
Running shoe assessment and recommendations
Postural assessment, movement and strength testing, with specific relationship to the loads and pressures of running
Running assessment / gait analysis to identify immediate actionable changes to improve your running form straightaway
The outcome
You'll come away with a better knowledge and understanding of your running technique and a bespoke plan to address any underlying issues, improve the effectiveness and efficiency of your running, and minimise the risk of injury.
You'll learn techniques such as biomechanical correction, running technique and correction. And we'll provide you with a takeaway exercise plan detailing our specific strength and stretching exercises to correct any weaknesses or imbalances resolve any issues and improve your quality of movement.
Where necessary, we'll also recommend additional treatments or preventative measures, often including manual therapy, Sports Massage, Pilates or Personal Training.
The Workshop and Running MOT can be bought jointly for £100, and is available to buy and book in Studio or by phone. And you'll need to bring your running shoes.
Contact Studio to Book