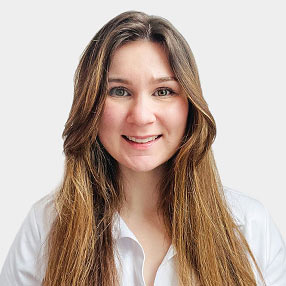 Qualifications:
BTEC Level 5 diploma soft tissue & remedial therapy – LSSM 2019
BSc honours in Exercise, Nutrition & Health
Soft tissue release
Trigger point therapy
Myofascial release
Muscle energy technique
Member of The Institute of Sport & Remedial Massage (ISRM)
Favourite things to treat:
Everywhere! Whether it's an injury, posture related or pre/post operation.
Bio:
Abbie has led an active lifestyle from childhood, from long,  muddy dog walks and holidays  spent camping or cycling. Sport has also played a huge part in her life – Abbie has been riding horses since she was just 4, plays netball regularly and loves to ski as much as she can. Her love of show jumping meant lots of tumbles, and with that, numerous minor injuries. After receiving some soft tissue treatment herself, this inspired her to learn how to help others.
Abbie studied soft tissue and remedial therapy at The London School of Sports Massage in Southampton. During and after completing her diploma, she developed an extensive client-base in the local area, relieving their aches and pains. She has experience treating professional and amateur rugby players, working with the Nottingham RFC, and has also volunteered with the British Army Rugby 7's team as well as the London Marathon. While she loves working with athletes, she is also keen to help clients from all walks of life to relieve any niggles and tension brought on by daily stresses.
In order to achieve the best outcome for clients, Abbie not only treats the problem area, but assesses the body as a whole in order to find the source of the problem. She believes that using soft tissue and remedial techniques such as soft tissue and myofascial release, among other techniques, is a great treatment for physical as well as psychological relief.
Abbie loves animals (especially her three family dogs), exploring and getting lost in London, the countryside and live music.