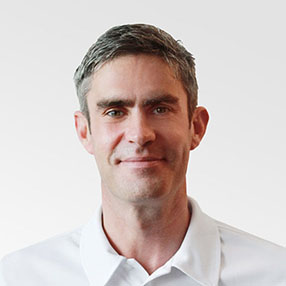 Qualifications:
HCPC
BSc Physiotherapy (Teeside University)
Post Grad: MSc Neuromusculoskeletal Physiotherapy (University College London)
Favourite Thing to Treat:
Sports injuries, spinal injuries, shoulder/knee/ankle pain, post surgery.
Bio:
Registered with the Health and Care Professions Council.
Andy Ireland graduated from Teesside University, completing a Bachelor of Physiotherapy with distinction in 1993.
He worked in the NHS until 2000, developing his skills in orthopaedics and outpatients treating a wide variety of spinal pathologies, sporting injuries and musculoskeletal problems. He went on to complete his Master's degree in Neuromusculoskeletal Physiotherapy at University College London, where he graduated with distinction in 2003. From 2003 he was lead Physiotherapist for the LTA at the UK's National Tennis Centre where he further developed his skills in injury prevention, biomechanical analysis, and treatment, working for several years as Physiotherapist for the British Davis Cup and Fed Cup teams. He was also British Tennis Physio at the 2008 and 2012 Olympics.
From 2007 to 2013 he worked and travelled with Andy Murray as his personal Physiotherapist on the ATP World Tour.
Working in private practice, Andy has extensive experience working with a wide variety of clients, from private individuals through to professional athletes. He has an excellent understanding of injuries, biomechanics and rehabilitation, and a caring and professional approach.