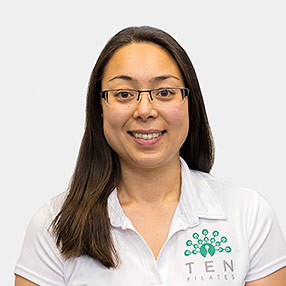 Qualifications:
Advanced Diploma of Myotherapy (Australia)
Diploma of Remedial Massage (Australia)
Diploma of Reflexology (Australia)
Kinergetics Practitioner (Australia)
RESET TMJ Practitioner (Australia)
Muscle Energy Technique (MET)
Myofascial Release including Cupping (MFR)
Myofascial Dry Needling (MDN)
Trigger Point Therapy
Joint Mobilisation
Pregnancy Massage
Swedish Massage
Favourite things to treat:
Chronic musculoskeletal pain and tightness
Headaches/migraines
TMJ issues
Stress Management
Bio:
Before moving to London from Melbourne in 2020, and subsequently joining Team Ten, Courtney had always known she wanted to work in the field of natural medicine. She graduated from Endeavour College of Natural Health in Melbourne with her Dip Reflexology in 2008, and her Cert IV Massage Therapy in 2009. Motivated by a desire to treat those with chronic pain and musculoskeletal dysfunction, she completed her Dip Remedial Massage a few years later at Melbourne's Royal Melbourne Institute of Technology. In 2019, Courtney also completed her studies in the Kinesiology modality of Kinergetics, with the aim of addressing her clients' issues in greater depth.
With over ten years' experience in the field, Courtney is an extensively qualified and experienced therapist who has worked in various clinics alongside osteopaths, naturopaths, kinesiologists and more. She is passionate about helping clients restore and maintain optimum health and wellbeing, using holistic methods that work with the body's own ability to heal. Courtney is particularly interested in empowering her clients to take control of their health through education and practising self-care.
Courtney especially enjoys helping with stress management and chronic musculoskeletal pain and discomfort, such as TMJ/jaw issues, headaches/migraines and back and shoulder pain. She uses a holistic approach that understands the interrelationship between the mind, body and spirit, and each session is tailored to suit her client's individual needs. She calls on a variety of techniques, including myofascial release, deep tissue massage, trigger point therapy, cupping, myofascial dry needling, mobilisation and RESET (a gentle jaw release technique).
In her spare time, Courtney likes reading novels, cooking, learning French and spending time with family and friends.