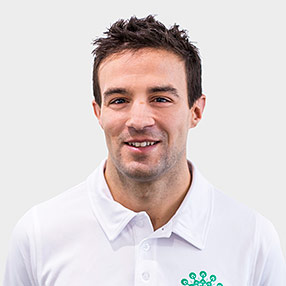 Qualifications:
D.O Osteopathy (Barcelona)
Sports massage
Deep Tissue
Barral Institute visceral manipulation and craniosacral courses
Favourite things to treat:
Everything.
Bio:
Gerard qualified in Barcelona, Spain with a degree in Osteopathy in 2010.
His interest in massage therapy stems from his sporting background having been a long-distance runner from a childhood. From his own experience, he became interested in how the body reacts to certain techniques following injury. Throughout Gerard's career he has worked with a variety of clients from athletes suffering from recurrent injuries to desk workers suffering with muscular pain.
Passionate about furthering his knowledge Gerard has taken many courses with the Barral Institute and specialises in visceral manipulation and craniosacral therapy.
Gerard's treatments combine his knowledge of osteopathy with extensive hands-on (literally) experience a massage therapist. His practice is focussed on listening to the body and using his in-depth clinical experience to employ the most appropriate therapy to provide the best result for each client individually.
Gerard moved to London in October 2019. In his free time Gerard regularly competes in long-distance races and enjoys exploring his new home.