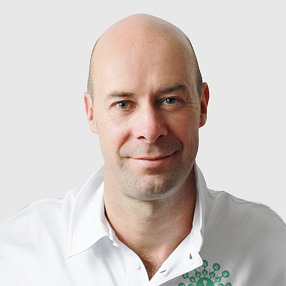 Qualifications:
ITEC Dip Sports Massage
AOR Dip Reflexology
MSMA
Favourite Thing to Treat:
Neck, back and shoulders
Bio:
Paralympic GB Soft Tissue Therapist London 2012.
Registered with the Sports Massage Association.
Jay's work as a soft tissue therapist, reflexologist and therapy tutor has spanned 13 years, treating people of all ages with various injuries and health issues.
For the past 6 years he has been the main soft tissue therapist for the Lawn Tennis Association (LTA), treating elite British tennis players at the National Tennis Centre, and has also treated many high profile players from other countries. His involvement in a multidisciplinary sports medical team at the LTA has included treating British tennis players competing in the annual Wimbledon tennis tournament, and the Fed and Davis cup tournaments. In 2012 he was the lead soft tissue therapist for the British Wheelchair Tennis Team at the London 2012 Paralympics and British Wheelchair Tennis Championships.
Jay has treated athletes from numerous sporting areas including judo, running, cycling, golfing, boxing & polo; he also has extensive experience treating people from non-sporting backgrounds. A key part of Jay's work is highlighting potential muscular tension and overuse patterns to prevent injury, stress, tension & postural problems.
Jay is passionate about his work and remains eager to learn new ideas. He trained in Sports Massage at St Mary's University College, as well as in holistic massage, reflexology, deep abdominal massage and kinesio and structural taping. He is currently studying for an MSc in Soft Tissue Therapy & Exercise Rehabilitation at Middlesex University.