About the Studio
Unlike our other Studios, Tottenham Court Road is a dedicated 1-1 studio. We offer on-site Physiotherapy, Massage, Pilates 1-1, Personal Training, and Exercise Rehabilitation.
We do not offer classes. Though we do run rooftop Pilates and yoga classes for 1 & 2 Stephen Street tenants in the summer months – ask at reception for more details or to book.
Please note – we do not have showers, toilets or changing facilities within the Studio. However, these facilities are provided within the building, and Ten's clients have access to them. Please ask at reception when you arrive.
If you're new to Ten, you will need to register in order to make a booking. You can do that online – it will only take a couple of minutes.
Register
"Ten are the best in the business"
Tatler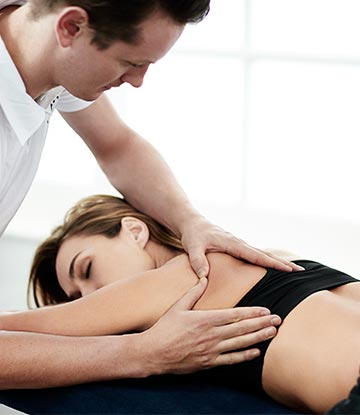 Physiotherapy at Ten Tottenham Court Road
As with all our clinics across London, we harness the power of Physiotherapy to change lives. Unlike many Physio practices, we believe in addressing the cause rather than just the symptoms of injury or dysfunction to reduce pain, decrease stiffness and increase mobility, and to help our clients become stronger, happier and injury-free. Read more.
We offer both private and insurance-paid Physiotherapy sessions, and we're registered with all major Health Insurance Providers. If you're paying for your sessions yourself, you can book in online. For insurance-paid sessions please call us on 020 7637 0971 to book. You can also make an enquiry by email and one of our team will respond promptly.
Book appointment
Make an enquiry
View prices
Massage Therapy at Ten Tottenham Court Road
Whether you are training for a competitive event, looking to improve health and overall well-being, promote healing and injury recovery, or simply want to ease tight or sore muscles, Massage Therapy offers a number of benefits, including:
– easing aches and pains
– releasing muscle tension
– improving flexibility
– managing niggles and minor injuries
– reducing recovery time after exercise
– aligning posture
– restoring balance to the musculoskeletal system
– reducing stress and anxiety
– improving joint mobility
– minimising and relieving discomfort during and after pregnancy
– lymph system stimulation
Massage sessions can be booked online or by calling 020 7637 0971.
Book appointment
Offers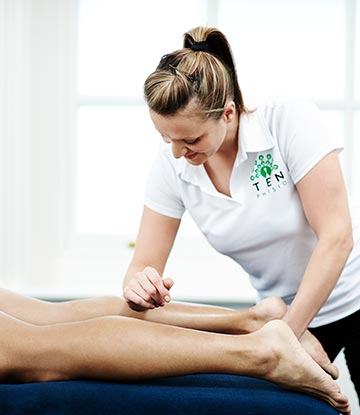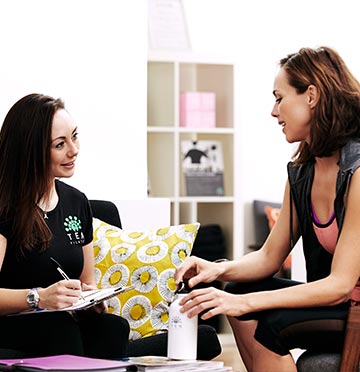 Niggle Clinic
As the name suggests, these free 15-minute assessments are ideal for any strains, tweaks, pulls, aches, pains or any other niggling little issues that either keep recurring or just won't go away.
We'll look at the problem, assess the underlying cause and give you our best, no-obligation advice on whether it needs treatment or is something that will go away by itself given a bit more time and a few home exercises.
Niggle Clinics are on Tuesdays from 11-1 and Fridays 12-2. Please note; they are available to tenants of 1 & 2 Stephen St only. Book at reception.
Personal Training & Exercise Rehabilitation
Whatever your goals, whether to improve strength, boost muscle tone, lose weight or to help you recover form injury, our 1-1 sessions are goal oriented, totally bespoke and delivered by some of the most expert exercise professionals in London.
Why you'd choose our one-to-one sessions:
– Optimise the full-body benefits of your workout
– Add a more focused cardiovascular or resistance-based workout
– Train for a specific sport or activity
– Recover from or prevent injury
– Correct postural or biomechanical issues
– Add extra variety to your workout
Personal Training and Exercise Rehabilitation sessions can be booked online, or by calling 020 7637 0971.
Book session
View prices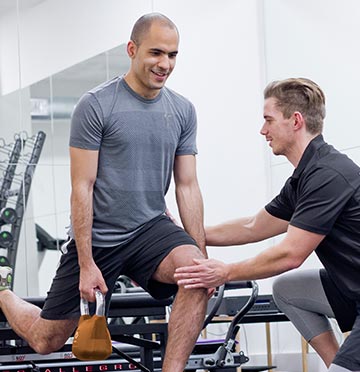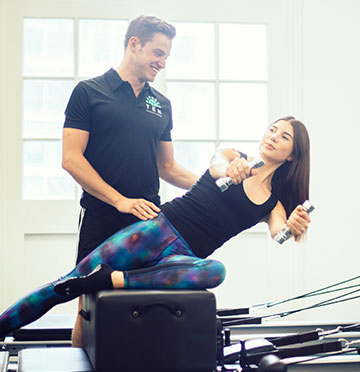 Pilates 1-1
Pilates at Stephen Street combines all the body-sculpting, movement-refining, pain-reducing and posture-enhancing benefits of the Classical Pilates Method with Ten's trademark focus on quality of movement, backed by the latest insights from exercise science.
Our highly experienced Pilates Instructors will provide you with a personalised session tailored to your unique needs, with careful consideration of any biomechanical or other health concerns.
After an initial Pilates Assessment your Instructor will create a focused programme tailored to your individual needs, goals and preferences.
Expect rapid and lasting effects including:
– Full body strengthening and sculpting
– Improved flexibility and mobility
– Strengthened joints and injury prevention
– Improved balance, coordination and body awareness
– Decreased back pain and speedier recovery from injury
– Better posture and core strength
Book assessment
Book session
Make an enquiry
Body MOT
Preventing an injury is easier, faster and much less painful than recovering from one. Our Body MOT is a fundamental part of a Prehabilitative approach to fitness – think of it as preventative maintenance for your body to keep you stronger, healthier, moving better, and pain- and injury-free for longer.
The most common reasons for booking a Body MOT include:
– you're taking up a new sport, or physical challenge
– you're taking your existing training regime up a gear
– you have a recurring injury or niggle, muscle soreness and/or tightness
– you've noticed a restriction in your range or quality of movement
A Body MOT is a comprehensive, 90-minute individualised assessment that assesses where you are now, what the issues may be, what's caused them, and what to do about them before they become painful, damaging or debilitating.
We look at your posture, movement patterns, walking and/or running gait, range and quality of movement to check for any underlying issues or predisposition to injury – whether as part of your lifestyle, your work set-up, or from some underlying postural or biomechanical imbalance. Even everyday actions – from extended laptop or tablet use to wearing high heels or carrying a heavy handbag or backpack – can have an impact.
Call us on 020 7637 0971 to book.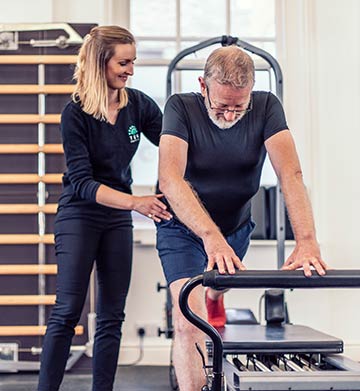 Prices
Please purchase Physiotherapy, Massage and Personal Training sessions and blocks via our pricing page.
View prices
How to book
All sessions can be booked by calling 020 7637 0971. Self-paid Physio, Massage, Personal Training and Exercise Rehabilitation sessions can also be booked online.
Niggle Clinic appointments are available to tenants of 1 & 2 Stephen St only and should be booked at 1 Stephen St reception.
If you're new to Ten, you will need to register before booking. You can do that online – it only takes a couple of minutes.
If you're an existing client, you can log into your account as usual. All our standard Physio, Massage or PT sessions and blocks are valid at Tottenham Court Road.
Book session
View prices
FAQ's
– How do I find the studio?

Stephen St runs west off Tottenham Court Road, about 200m north of Tottenham Court Road tube. (See the map at top of this page). 1 Stephen St is the first building on the left – ask for us at reception.

– What should I wear?

Wear clothing that will allow you to move freely and, if you've come for an exercise session, will allow you to sweat. Please note; we don't have changing facilities in the Studio. However there are changing rooms, showers and toilets in the building which you are welcome to use. Please ask at Reception when you arrive.

– What do I do when I arrive?

Just go to the main building reception. They will then let the therapist know that you've arrived and he or she will come and meet you there.

– What if I'm arriving outside normal business hours?

No problem, the building is manned 24 hours a day. Press the buzzer and the security guard will let you in. Wait in reception and we will come and meet you.

– Do you offer Pilates or Fitness classes?

Not at Tottenham Court Road. (Except for rooftop Pilates and Yoga classes during the summer months – available to 1 & 2 Stephen St tenants only.) Pilates and Fitness classes are available at all other Studios. View Studio locations and Class timetables.

– Can I use Private Health Insurance to pay for my sessions?

Currently, Private Health Insurance can only be used to pay for Physiotherapy. However our Physios are registered with all major PHI providers including BUPA, AXA, Allianz, Aviva, WPA, Cigna, and Simplyhealth. Please contact your provider if you have any questions.