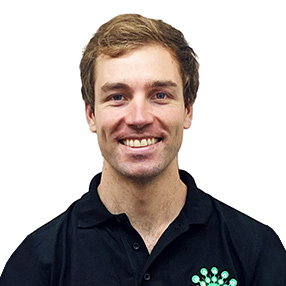 "Today it hurts, tomorrow it works"
Qualifications:
Physiotherapist
Reformer Pilates Instructor
Classes:
Favourite Exercise:
 Sumo Squats.
Bio:
Chris' interest in Pilates began shortly after he graduated from the University of Newcastle in 2016, with a First Class Honours in Physiotherapy.  Working at a private physiotherapy practice in Sydney, he began to recognise just how effective Pilates is in preventing injury and rehabilitating clients back to their full form.
Chris moved to London in 2020 to continue his career and explore Europe (quickly cut short by Covid-19). He has specialised in recognition and management of complex conditions, particularly using exercise to improve low and upper back pain.
Chris finds Pilates is the perfect antidote to our increasingly sedentary, desk-based lives. He enjoys working with clients to move, strengthen, lengthen and stabilise the structures affected by this lifestyle, reducing common complaints including back, neck and shoulder pain.
Chris works to leave his clients feeling sweaty – but energised – with a smile on their faces.
He is also a Physiotherapist at Ten.