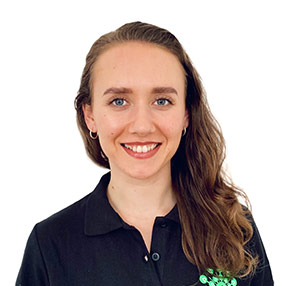 "Make the most out of every day"
Qualifications:
Diploma for Creative Practitioners (Level 4)
Diploma in Dance Instruction (Level 3)
Certificate in Fitness Instructing (Level 2)
Certificate in Nutrition and Health (Level 2)
FitSteps Instructor (Gold Standard)
Ten Academy Dynamic Reformer Pilates
Ten Academy Pre/Postnatal
Favourite Exercise:
Core, and that is not just your abdominals!
Jess is a trained dancer and experienced instructor with a passion for fitness, health and wellbeing. Her empathetic nature has proven popular with all age groups and her kind manner ensures you feel at ease no matter your ability or ambition.
Having enjoyed performing professionally all over the UK and abroad, Jess is excited for her Pilates journey at TEN. She is enthusiastic about making a positive difference to your life and enabling you to see and feel life changing results from training.
Jess teaches with enthusiasm and a smile. She believes that by making exercise interesting and fun, it becomes easier to enjoy and stay motivated. She has a great eye for correcting alignment and you will find yourself learning about your body. She will encourage you to become more aware of your body and push yourself accordingly.
When Jess isn't teaching Pilates, she likes to spend her spare time developing her aerial acrobatic skills, enjoying the great outdoors and unsurprisingly loves live entertainment.