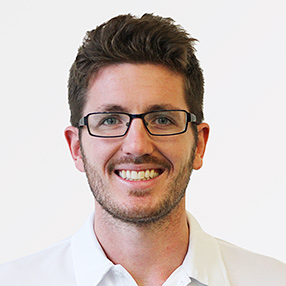 Qualifications:
HCPC
Registered member of CSP
Member of Physiotherapy New Zealand
Member of New Zealand Physiotherapy Board
BSc in Physiotherapy (Auckland University of Technology, New Zealand)
PGCert in Rehabilitation (Auckland University of Technology, New Zealand)
Postgrad: McKenzie Part A, B, Dry Needling Level 1, Gaitscan Level 1
Experience with TRX, gait analysis and FMS (functional movement screen).
Bio:
Registered member of the Health and Care Professions Council.
Tristan graduated in 2012 from Auckland University of Technology with a BSc in Physiotherapy, and again in 2015 with a PGCert. While studying, Tristan worked in clinic and hospital settings in Auckland, musculoskeletal, cardiorespiratory and neurological rehabilitation, before graduating and moving to Wellington, New Zealand.
His Wellington clinic was a premier health club and gym complex, specialising in tailored individual, holistic treatment. Tristan treated a mix of high level athletes from different disciplines (football, triathletes, cyclists, snowboarders and rugby players), as well as dancers from a leading studio in the city. He was also involved with treating vocational patients from different backgrounds, office workers through to prison guards and lift engineers. During this time he gained interdisciplinary experience working with top NZ surgeons, occupational therapists, psychologists, personal trainers and nutritionists.
Tristan's interest in physiotherapy is simple; he enjoys and appreciates the biomechanics behind injuries and the challenges around getting patients to understand their injury and what they can do to best recover from it. His focus is on the best possible acute injury management, then on treating muscle imbalances and focusing on exercise prescription to get great results and to ensure the client is able to return back to the activities they enjoy doing.
Tristan's interests include watching football and rugby, while his personal sporting interests include basketball as well as most forms of adrenaline sports with longboarding and snowboarding occupying top honours. He also enjoys travelling and is excited about exploring London, the UK and the rest of Europe.