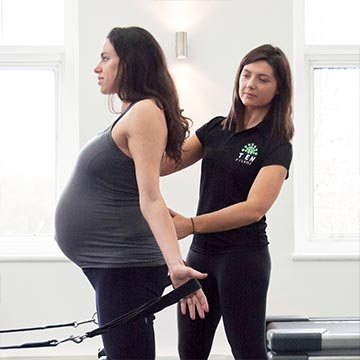 Why Come?
Because you'd like to continue attending our standard Beginners or Intermediate classes whilst pregnant, rather than our PreNatal classes. (NB – you should not be attending our Advanced, Cardiolates or HiiT classes. Please also read our PreNatal guidelines.)
Is it right for me?
If you'd like to continue to attend classes whilst pregnant, you have two options. You're welcome to join our PreNatal classes. Or you can continue to attend our standard Beginners or Intermediate classes – which you can do up until week 12.
If you chose the latter, you must complete the PreNatal assessment by week 12 at the latest before you can continue your training. We also strongly recommend wearing a heart monitor in class. (If you don't have one, they are available to buy at Reception.)
VIEW APPOINTMENTS
What will it be like?
You'll need to let us know about any conditions you may have that could affect your ability to exercise – hypertension, pre-eclampsia or shortened cervix, for example.
The session will be educational, though you should still dress for a Pilates class, as you'll also be exercising.
Your Trainer will explain how and why we modify certain exercises and prohibit others (though we'll always provide an alternative that's safe for both mother and baby). Under his or her watchful eye, you'll perform the exercises, so that we can be sure that you're doing them safely and effectively.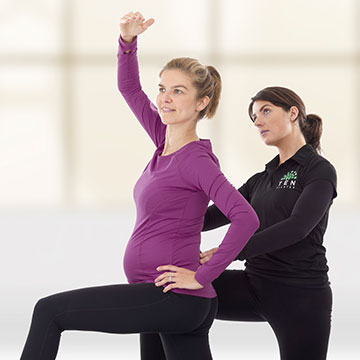 Results & Benefits
You'll be able to continue attending Dynamic Pilates classes, and will be able to train harder and more intensely than in our PreNatal classes.
CONTACT STUDIO
VIEW APPOINTMENTS