(Little Venice & Notting Hill Studio only)
Please note: introductory assessment required before attending this class.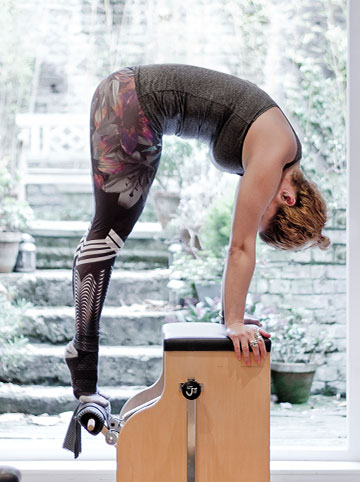 Why Come?
This class will appeal for a number of reasons.
Could be you're new to pilates , and want to start with the classic Pilates exercises and equipment.
Could be that you're an experienced Pilates practitioner and want access to the full range of Classic Pilates equipment, including the Reformer, the Tower, the Cadillac, the Split Pedal Chair and the Ladder Barrel.
Or it could be that you're enjoying your Dynamic Reformer classes, but would welcome the chance to change things up a bit – with more equipment, different exercises, and even more variety.
If you are new to this class, we ask that you begin with an introductory assessment so that we can create a programme tailored specifically to your needs and goals.
Book Assessment
View Classes
Is it right for me?
You don't need any experience to try this class, and because the groups are small you'll get plenty of individual attention to maximise the effectiveness of your workout, whatever your level of fitness or experience.
If you're new to Pilates, its a great way to get to grips with the equipment, the exercises and the Pilates technique – all at a pace that's comfortable for you. If you're an experienced Pilates practitioner, it offers an intense full-body workout that will challenge and inspire you. Either way, you should expect to focus, work hard, and leave tired but energised.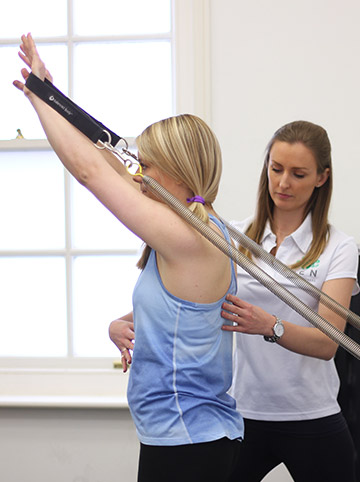 What will it be like?
You'll use a range of Pilates equipment – in a circuit format to provide a more varied class.
With a maximum of 6 people, it's a more personal and individually tailored session than a standard class. There's no set routine for a Pilates Circuit class. But you should expect a thorough whole-body conditioning workout, improving strength, stamina and overall physical functionality, expanding the Pilates repertoire to challenge and inspire even the most experienced client.
Results & Benefits
Pilates Circuit Classes use the principles of lengthening and lifting the body to create long lean shapes and tone muscle. You'll see improvements in balance, flexibility and posture, and you'll restore and improve your natural range of movement and muscular balance.
Book Assessment
View Classes