< TenEducation
Dynamic Reformer Course

Endorsed by PD:Approval | Worth 16 REPS CPD points
"I initially applied for the course because of Ten's reputation as being the gold standard of Dynamic Reformer and it definitely lived up to my expectations. I was particularly drawn to the cycle of theory – practical – observation – teaching. The structure of the course allowed me to actively learn, meaning I could put my knowledge into practice with immediate effect."
David Lam, London
---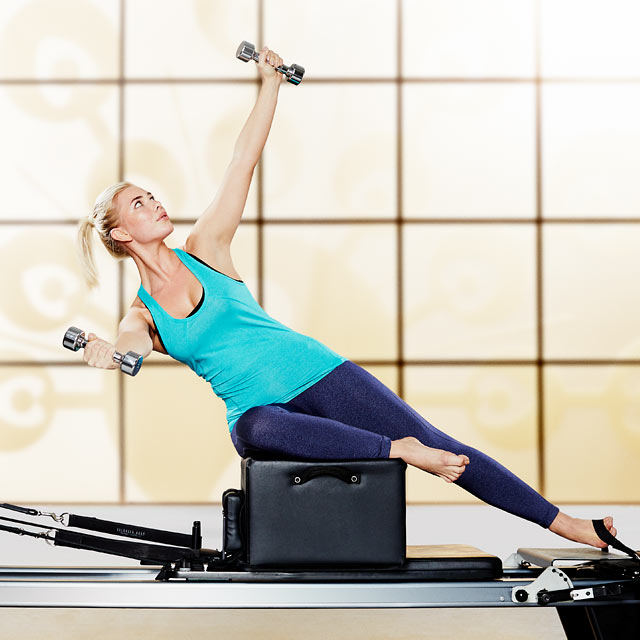 This course enables exercise professionals from a range of backgrounds to add the Pilates Reformer – one of the most adaptable and effective pieces of exercise equipment available - to their repertoire.
It provides an introduction to the Reformer and also teaches the principles and techniques necessary to use the Reformer for both corrective and functional exercise.
Attendees do not need to complete a Pilates matwork course prior to attending (the course will cover all the basic principles for the exercise techniques, as well as all the visual and verbal cues necessary for performing them safely and effectively).
Once certified, you will able to use the Reformer effectively and safely in both group and 1:1 sessions
---
Who should attend
Current Pilates teachers and personal trainers wanting to expand their equipment and training knowledge. NB: You must be a L3 Qualified Instructor or above.
Physiotherapists, osteopaths, rehab specialists, sports therapists and other exercise professionals wanting to add Dynamic reformer to their repertoire, whether in rehabilitative, corrective or functional sessions.
---
Location
- Ten Health and Fitness, Hatton Garden - closest tube: Farringdon

---
Course structure
Created and taught by Ten's Master Trainers, this 48 hour LIVE course comprises:
- 8 practical training days over a series of weekends. 10am - 6pm including breaks
- Multiple choice theory exam
- 2 practical teaching assessments (you may be required to bring a participant for assessments)
For pre-learning and revision, all course material will be available via Ten's online learning portal including:
- Video and detailed explanations of all exercises
- Spring selections and options
- Teaching cues and watchouts
- Exercise progressions and regressions
- You will also be expected to attend classes as necessary, and to manage your own self study from the materials provided.
---
Course Dates
This course is scheduled to take place on the following dates, places are strictly limited to ten people per course. Early applications are advised.
Nov - Dec 2017 Course Dates
- Monday 27th November
- Tuesday 28th November
- Thursday 30th November half day PM
- Sunday 3rd December
- Monday 4th December
- Tuesday 5th December
- Thursday 7th December half day PM
- Monday 11th December
(Assessments are on 12th December)
March 2018 Course Dates
- 3rd & 4th March
- 10th & 11th March
- 17th & 18th March
- 24th & 25th March
(Assessments are on 25th March)
June 2018 Course Dates
- Monday 11th through to 20th (not including the weekend)
(Assessments are on 20th June)
November 2018 Course Dates
- 3rd & 4th November
- 10th & 11th November
- 17th & 18th November
- 24th & 25th November
(Assessments are on 25th November)
---
Prices and Booking Information
£1750 per person
includes 10 classes at Ten, access to online learning portal, course material, training and assessments and certificate.
Please note that you will need to make an initial payment to secure your place.
Early bird special price: £1350 if booked onto selected course 1 month ahead of its start date.
---
Testimonials from Previous Students
"Thank you! The support you offered was amazing."
'Very professional and helpful throughout the whole month of learning."
"Highly recommended! The teaching was outstanding and the content was incredibly interesting and challenging."
---
Meet the Team