Start Date: Ongoing
Job Closing Date: NA
Studio: At any of Ten's Studios across London
Salary: A range of roles and contracts available including employed and freelance.
Apply now: Please send your CV and a short covering letter to recruitment@ten.co.uk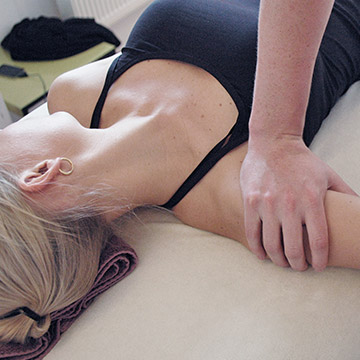 This role is an exciting opportunity for a passionate Physiotherapist Hybrid to join our studio in West London.
Physiotherapist Hybrids are qualified Physiotherapists who have specific pilates training and who can deliver clinical Physiotherapy, rehabilitation, and teach dynamic and/or clinical pilates. Full in-house Dynamic Reformer Pilates training will be provided.
Ten Health and Fitness is the home of Dynamic Reformer Pilates and a leading boutique fitness operator. We are renowned for the quality and expertise of our teams and the end-to-end health and fitness service and facilities that we provide for our clients. Ten is growing fast, and we are looking for the best talent to be part of this exciting growth.
Please note we are currently looking for both employed and freelance candidates for this position.
---
Responsibilities:
Examine medical reports/referrals and undertake comprehensive assessments of clients to determine the condition of muscles, nerves or joints in need of treatment
Plan and implement therapy to improve condition and/or reduce pain and develop appropriate care plans
Offer specialist advice and education on how to avoid injury and promote the client's future health and well being
Implement the circle of care through referrals to pilates classes, personal training and massage therapists
Record client notes and reports and maintain the caseload
Report back, when required, to surgeons and doctors on progress and liaise with medical professionals with the ongoing treatment
Responsible for the organisation, prioritisation and planning of own caseload
Teaching pilates classes as per the schedule
Networking and business development
Conducting personal training sessions against agreed targets
To work effectively within our multidisciplinary team of instructors, personal Trainers, physios and sports massage therapists
Qualifications:
Fully qualified with an undergraduate Physiotherapy degree
HCPC and CSP registered
Enhanced DBS
Certification in classical pilates required
Experience:
Minimum 2 years of experience in treating private patients with musculoskeletal conditions
London-based experience is highly desirable
Previous pilates group teaching experience would be beneficial to the role
Attributes:
Excellent skills in assessment, diagnosis and treatment of musculoskeletal conditions
Excellent manual therapy skills are essential
Interest in mat and or reformer pilates
Safe use of physiotherapy and rehabilitation equipment
Excellent communication/interpersonal skills
Time and caseload management
Expert, upbeat/energetic and people-driven.
And of course, love what you do!
---
If you are interested in talking to us further, please email your CV and cover letter to recruitment@ten.co.uk