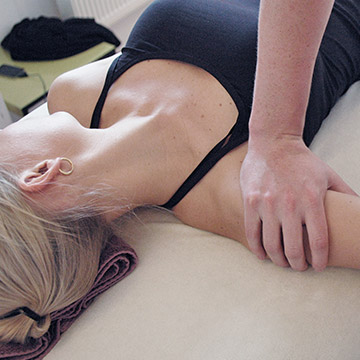 We're looking for passionate Physiotherapists who have a Pilates certification. Physiotherapist Hybrids are qualified MSK Physiotherapists who can deliver clinical Physiotherapy, rehabilitation, and teach dynamic and/or clinical Pilates.
Ten Health & Fitness are one of London's leading Physiotherapy companies, offering a unique and integrated mix of Musculoskeletal/Sports Physiotherapy, Women's Health Physiotherapy, Dynamic Reformer Pilates, Clinical Exercise Prescription and Sports Massage Therapy.
We are renowned for the quality and expertise of our teams and the end-to-end health and fitness service and facilities that we provide for our clients. Our 10 London clinics are large, light and welcoming. We have an extensive network of referrers through Consultant Orthopedic Surgeons, Sports Doctors, as well as many large corporations around London.
The successful candidate will start their journey with us by completing our CIMSPA accredited Dynamic Reformer Pilates Academy. It will enable them to teach Dynamic Reformer Pilates classes while building their reputation in the private health care sector.
---
What you'll do:
Work in a busy multi-disciplinary clinic alongside other Physiotherapists
Undertake comprehensive assessments of a great client base for MSK + Sports injuries/conditions in need of treatment
Plan and implement therapy to improve condition and/or reduce pain and develop appropriate care plans
Offer specialist advice and education on how to avoid injury and promote the client's future health and well being
Teach Pilates classes and/or 1-1 Physio-led Pilates sessions
Report back, when required, to surgeons and doctors on progress and liaise with medical professionals with the ongoing treatment
Networking and business development
To work effectively within our multidisciplinary team of instructors, personal Trainers, physios and sports massage therapists – We all help each other to grow and progress
---
What you'll bring:
Undergraduate Physiotherapy degree
Certification in Classical Pilates
Minimum 2 years' experience in treating MSK conditions
HCPC and CSP registered
Excellent skills in assessment, diagnosis and treatment of musculoskeletal conditions
Strong communication and interpersonal skills
Expert, upbeat/energetic and people-driven.
---
What could Ten Health & Fitness offer you?
A great salary + bonus package higher than industry standard
Ongoing comprehensive internal and external professional development to help you reach your career goals
Clear career development opportunities to become Lead Physiotherapist
Opportunity to train at our industry-leading Dynamic Reformer Pilates Academy, accredited by CIMSPA
Free Pilates classes and discounted retail & massage sessions
Additional annual leave per year of service