At Ten, we're lucky to have so many wonderful, interesting and often long-standing clients. In this months' client spotlight, we focus on Scott Robinson, lawyer, finance professional, yoga teacher, wellness visionary and longstanding Dynamic Pilates devotee.
"I've recently given up my gym membership because I wasn't using it. Dynamic Pilates HAS become my fitness regime."
What do you do for a living?
I'm head of the regulatory advisory team in London in the Finance division of a large, internationally active bank in the City of London. I specialise in reviewing structured and complex transactions under international and national prudential regulatory standards and regulations. I'm trained as a lawyer, specialising in derivatives & structured products.
And though it's more of a passion than a living, I'm also a (recently qualified) yoga teacher, teaching privates as well as group classes to my colleagues at work. As part of that, I'm working on a project called yogibanker, aimed at supporting those of us who are working in the corporate world, thriving in their professional role, but keen to live a more active life in wellness. It will link City professionals and wellness experts and is designed to inspire people to make that first step towards an even better life.
What first brought you to Ten?
I googled 'Pilates Notting Hill' in c. August, 2008, and up popped Ten. From there I didn't look back…..
What do you like best about Ten?
As a client of Ten's for nearly 10 years, the vibe hasn't changed one bit! I love the friendliness of the staff: from the front of house, to the trainers, to the owners too! There's a consistency in the feeling about the place. The energy and enthusiasm for fitness and wellness and always striving to innovate and be an industry-leader. I feel instantly welcome and love the feeling when I step into any one of Ten's studios.
Had you ever tried/heard of dynamic reformer pilates before?
Never. I had heard of 'Pilates' before, so I guess 'dynamic' Pilates was my first ever experience of the practice. All I knew was that one of the original founders brought Dynamic Pilates over from LA and they were introducing it to London. I was thrilled for the experience and novelty!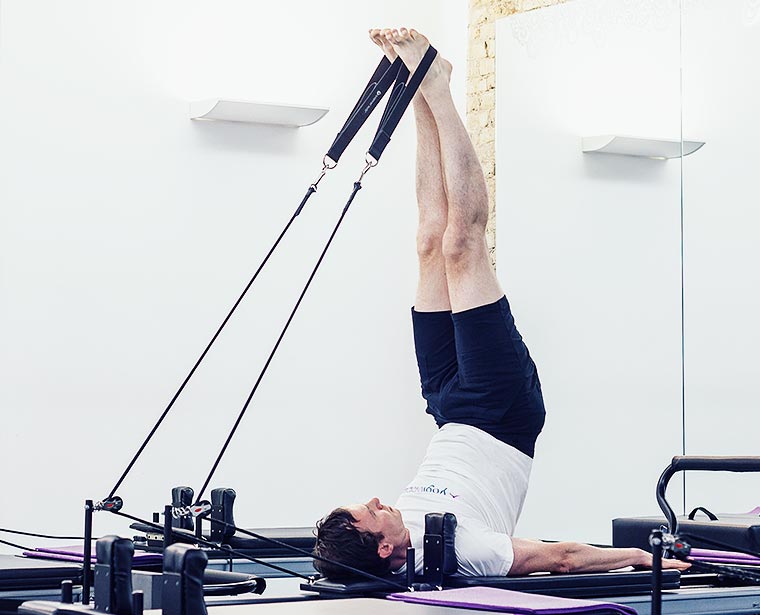 What were your goals when you first came to Ten?
I was looking to gain more strength in the core and pelvis to increase my overall health and wellbeing. I've always been into fitness and exercise, and was looking for a regime that combined resistance training with cardio. Ten's regime was perfect in that regard.
What changes have you noticed within yourself since beginning here?
I'm definitely a lot calmer, more focused. "Strong body, strong mind" as they say. I use Pilates as a means to focus on what I want to achieve. Whether in the office, or on the ski slopes – Pilates helps me achieve the body I want and state of mind I need to allow me to excel at whatever is my chosen passion.
How many times a week do you come to class?
On average, 2 – 3 times a week. I've recently given up my gym membership because I wasn't using it. Dynamic Pilates HAS become my fitness regime.
How would you describe how you feel after class?
Simply exhilarated. It's a feeling of those endorphins flowing through the body after being sculpted to perfection. I feel ready to start my day, go back to work or finish the evening off on a high. It's incredible.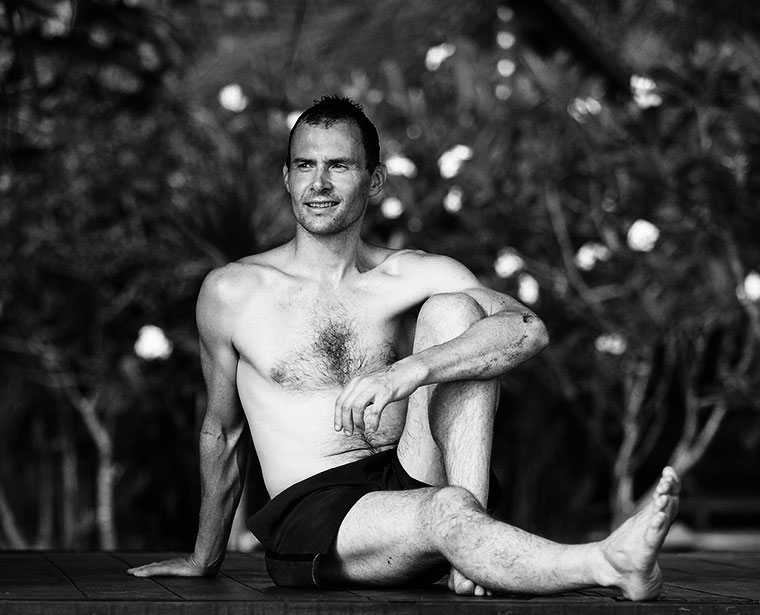 When you're not in class what can you be found getting up to?
When I'm not in the office, I'm most likely to be found on the yoga mat, either practicing or teaching. During the winter, I'm found cutting up the awesome slopes of Chamonix on and off the piste. After hours, you'll find me working on my website (www.yogibanker.com), attempting to educate and inspire my fellow workers about the importance of wellness and how it can help them thrive in their busy daily lives.
What's your favourite place/thing to do in London?
Going for a walk or taking a rest in Hyde Park or Kensington Gardens, embracing nature and the City's greener pastures. You can really feel lost in this park, it's a wonderful feeling just to spread out and admire the trees and greenery around you, and simply breathing. We are so fortunate to have access to such public spaces in London.