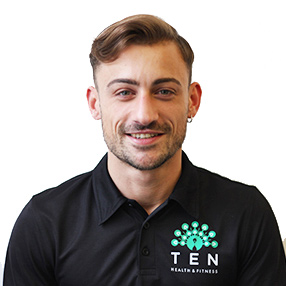 "Correct technique and good visualisation lead to more results from less effort. Don't move, be the movement."
Qualifications:
TenAcademy
BPA (Hon) Contemporary Dance
Postgraduate at Dance Company Verve
Level 3 Mat Pilates
Classes:
Favourite Exercise:
Plank and Pike
Bio:
Originally from the beautiful island of Sicily, Danilo has been a devotee of sport and exercise since (almost) as long as he could walk.
He began at just 3 years old, practicing Judo with his Aunt (a multiple world champion) and then trying has hand at a variety of sports before discovering dance at 14.
Danilo's hobby became his profession, as he passed the audition for one of the most prestigious arts universities in Europe, Codarts, in Holland, before moving to the UK, where he graduated from the Northern School of Contemporary Dance. (As a Postgraduate, he also won the prize for best achievement of the year in 2012.)
After his graduation Danilo worked as a professional dancer for a number of leading national and international choreographers.  He danced as lead performer for the National Theatre, as well performing at the Royal Opera House and Sadler's Wells, both in London and in their UK tours.
He has always used Pilates as a base for his training, having discovered that it was the most efficient way to prevent injuries. After gaining his Mat Pilates qualification, he decided to combine his Pilates knowledge with the benefits of his dance experience and understanding of body awareness, muscle isolation and proprioception by teaching Pilates to professional dancers.
Danilo's passion to share his knowledge and insights with a wider audience led him to join the Training team at Ten.
He likes a laugh, loves parks, nice walks, a good book, photography and of course mamma's cooking.