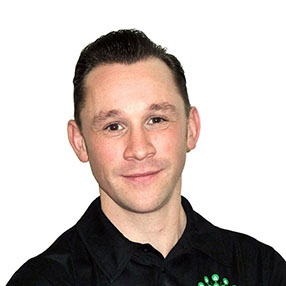 "Mixing up my training keeps me motivated"
Qualifications:
TenAcademy
Sports Therapy Degree
Rehabilitation & Sports Conditioning
Classes:
Favourite Exercise:
Side-Lying Leg Press
Bio:
Martyn studied Sports Therapy at the Metropolitan University of London and has since gained experience in many disciplines of sports training, functional rehabilitation and sports conditioning.
Martyn credits his focus on discipline and performance, along with his fundamental training principles, to his past in the Royal Air Force. Whilst serving, he represented the RAF and Combined Services athletics team as a sprinter and would regularly train, travel and compete all over Europe and America.
At heart Martyn is an adventurer, and has crossed India, Vietnam, Laos, Cambodia and California on the back of a motorcycle – his preferred mode of transport for any holiday. Always open to new ideas and principles, Martyn approaches each class individually to make the training experience as enjoyable, varied and effective as possible.