Available in-studio or online from the comfort of your home. Dynamic Bodyweight Pilates is available at beginner, intermediate and advanced levels as a Studio Class,
Live Stream Class
or as an
On Demand
workout.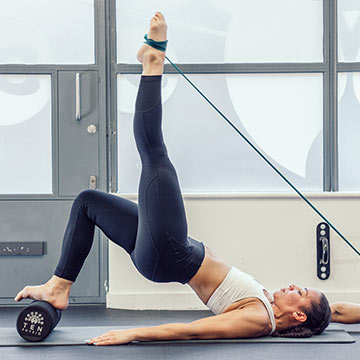 Why Come?
The key is in the name – this goes above and beyond what you'd expect from a Mat Pilates class.
Using only your bodyweight and a few carefully chosen props, this Mat and floor-based session teaches your brain and body to work together to make strength and ability increases more functional. It will push you to new levels and give you a platform to develop postural alignment, strength, endurance and muscular balance for the real world.
Is it right for me?
If this is your first experience of pilates or bodyweight training, this is not the place to start – we recommend that you're an intermediate level before you take this class. You should have a good understanding of how to activate and use core muscles in correct alignment so that we can challenge you effectively but safely. If you're already comfortable with bodyweight training or you've progressed from our beginners Reformer workouts, you're ready for this.
Book Studio Class
Book Live Class
What will it be like?
We recognise that you don't live your life on a mat, so we won't keep you lying on one for an entire class. And it certainly won't be basic – expect to be pushing, pulling, squatting, lunging, rotating, bending and balancing. Ten's trademark dynamic flow between exercises means you'll pack plenty of movement – and challenge – into each session.
We'll adapt exercises so that you get the best from them, but don't expect it to be easy.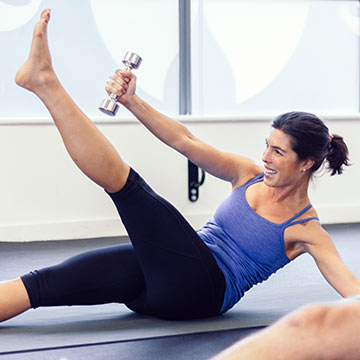 Results & Benefits
Being stronger and fitter doesn't come from focusing on individual muscles, but from the ability of the body to perform a wide range of movements powerfully, efficiently, fluidly and safely. Our Dynamic Bodyweight Pilates class incorporates more of the hardest of these movements, and places as much emphasis on control, technique and form as it does on intensity and effort. Not only will you improve muscular balance, stability, strength and endurance – you will really feel it when it matters.
Available as a 55 minute class.
Book Studio Class
Book Live Class