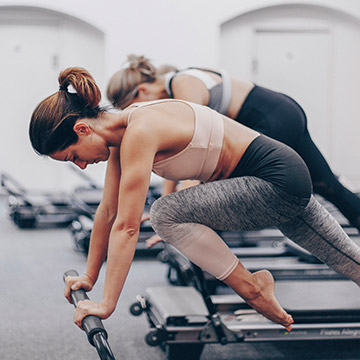 Why Come?
We know that the idea of stepping up a level can be intimidating, but it doesn't have to be – and we're here to help. We've created this Transition class specially to help Beginners move to Intermediate-level exercises and progressions, but at a gentler pace for those who may not be sure if they are ready.
Is it right for me?
These classes are for anyone who's been taking Beginners classes for a while and is thinking about stepping up to Intermediates, but may be a little nervous about the transition or unsure if they are ready.
View classes
What will it be like?
Slower paced than a normal Intermediate class, this transition class will build from the moves and techniques you're already comfortable with to introduce more challenging progressions. Your trainer will also take more time on the cues and the setup whilst offering additional tips, support and hands on correction if you need it.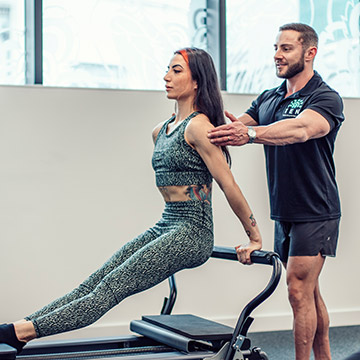 Results & Benefits
You'll learn how familiar exercises are transformed into an Intermediate progression and you'll get to grips with some of the new and more challenging exercises you'll encounter. You'll start to build confidence around new progressions and continue to see improvements in core strength, endurance and tone. And last but by no means least, you'll become more confident in what your body is capable of and will be more comfortable challenging yourself further at an Intermediate level.
View classes