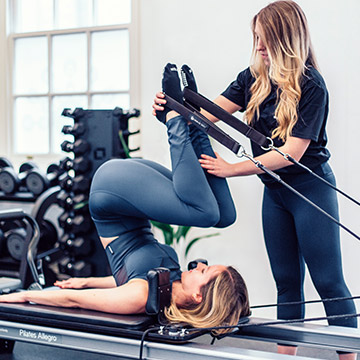 Why Come?
This upbeat and energising session is perfect for strong Intermediate level clients looking to progress to Advanced level. Bridging the gap between Intermediate and Advanced, this workshop will move at a gentler pace than our standard Advanced classes, allowing you to try more challenging progressions and hone your techniques whilst receiving additional support from your trainer.
Is it right for me?
If you're comfortable attending Intermediate classes and regularly take the harder progressions when they're offered, this is definitely the session for you. It's ideal for Intermediate clients keen to try the extra challenge that our Advanced Classes offer, but unsure about what to expect or looking to spend a bit more time getting used to the new setups and techniques. It's also a great reintroduction for Advanced clients coming back after some time off.
View schedule
What will it be like?
Although the session is scheduled and can be booked as a class, it will feel more like a workshop in approach. So it will be little slower-paced and more explanatory than a regular Advanced Class (though you'll still challenge yourself and raise a sweat) and we'll break down the exercises to make sure you're safe and comfortable performing them. We'll also focus on optimal form and technique, along with an introduction to some new advanced level exercises, and next-level progressions of familiar routines.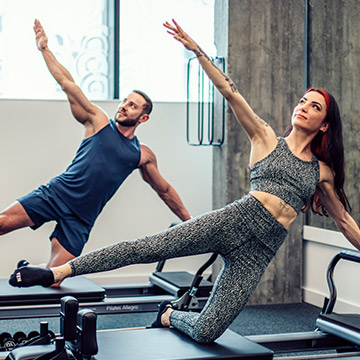 Results & Benefits
Expect a challenging workout which raises a sweat, shows you what to expect at an Advanced level class and builds confidence in your ability to attend and enjoy Ten's most challenging classes.
View schedule